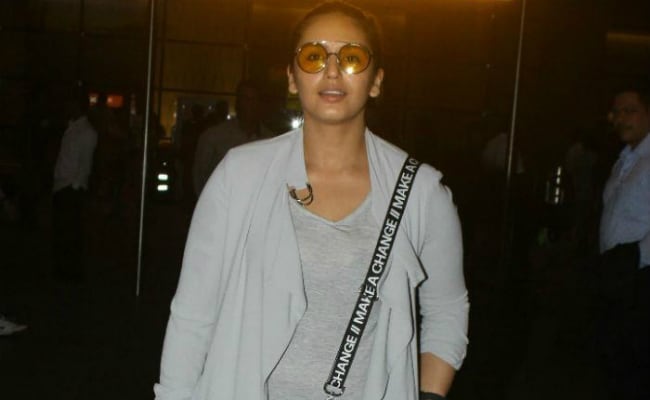 Highlights
"Do you know how much you have to walk?" asked Huma
"Do you know how uncomfortable it is?" she added
"Why are we doing this to ourselves?" she asked
New Delhi:
Ever wondered why Huma Qureshi is spotted mostly in casuals at the airport? Here's why.
The actress absolutely disapproves
of the idea of being dressed up while travelling, she said during a TV show, reported news agency IANS. During the shoot of TV show
Vh1 Inside Access
, Huma said: "Who the hell invented the airport look? I just want to know that." Huma's reaction came as a response when she was asked to pick between sporting a dressed down look at the airport and making a red carpet appearance without her hair styled, reported news agency IANS. "Like why are people so dressed up in heels and jackets and blow-dried hair and red lipstick, where are they going?" added Huma.
The
Badlapur
actress' response reminds us of Kareena Kapoor's, who, in an interview during a photoshoot for a magazine, had dismissed the fact that stars are expected to be dressed up and camera-ready while travelling. "We should dress like normal human beings. Awful. Why should we have it? Why should we be dressing up to go on a flight? But there's pressure," Kareena had said. Kareena, who has a reputation for effortlessly stealing the spotlight at a party, likes to keep it simple at the airport. She's often spotted navigating the airport in sneakers paired with oversized
kurti
s or just a regular assortment of casual clothes.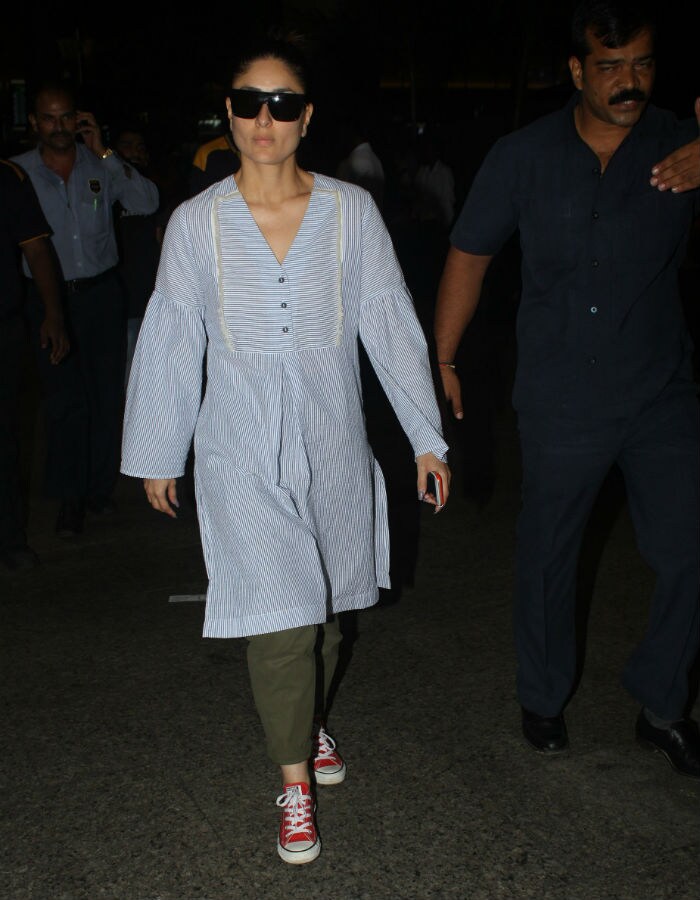 Huma, also a frequent flyer, has a travel wardrobe which does not seem right out of the runway. Huma tells you why: "What's happening? Do you know how much you have to walk? Do you know how uncomfortable it is? Like why are we doing this to ourselves girls? Like why?" she added in her statement.
Kareena's viral interview about airport fashion arrived after the fashion police criticised one of her airport looks - she accessorised a black wrap dress with a black baseball cap. A month after Kareena opened up about airport style, Karan Johar tweeted to say that the 'gym look' is the next thing that's going to take over:
Dear Airport Look...I can see the pressure is getting to you...don't worry the gym look is soon going to take over....

— Karan Johar (@karanjohar) June 16, 2017
He also added a hilarious side-note to it:
Uh....my gym look would make people rush to the airport! https://t.co/TPbSHOL1th

— Karan Johar (@karanjohar) June 16, 2017
Earlier this month, Karan Johar tweeted to say that
his massive preparations for a smart airport look were in vain
because there were no paparazzi to greet him. This is what he tweeted:
Was about to land! Wore a new jacket! Product in hair! Big sun glasses were put on! New bag pack positioned for capture! And then....the worse thing happened!!!!! The paps Were NOT there!!!!! Shattered! Will now repeat this look and pray!

— Karan Johar (@karanjohar) March 11, 2018
Meanwhile, Deepika Padukone, Kangana Ranaut, Priyanka Chopra and Sonam Kapoor are some of those who are trend-setters when it comes to the "perfect" airport look.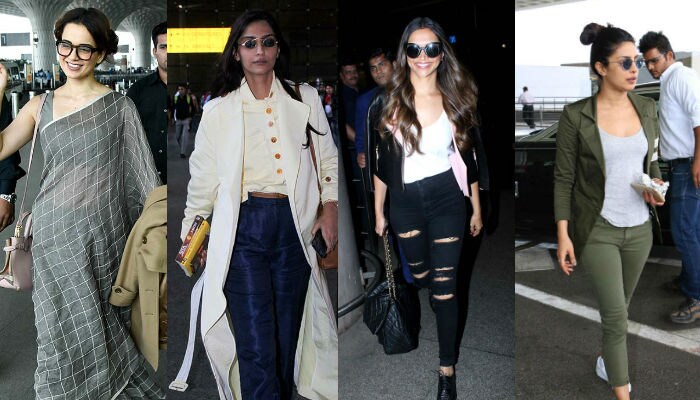 Last seen in
Dobaara: See Your Evil
, Huma Qureshi will next be seen in Rajinikanth's upcoming gangster drama
Kaala
.
(With IANS inputs)