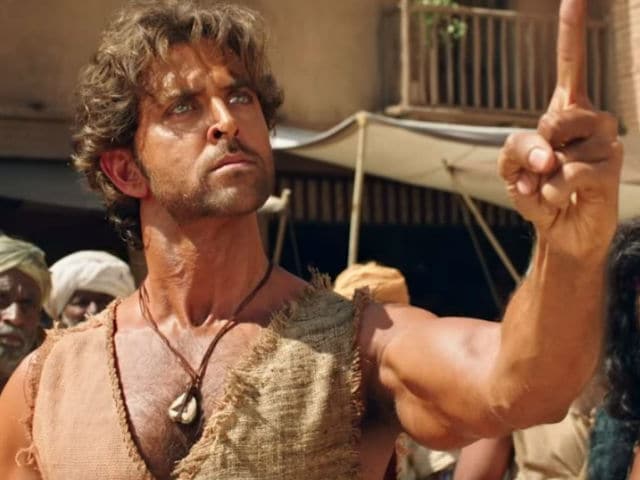 Highlights
Getting a thumbs-up from my fans is all I ever aim for, said Hrithik
Some slammed the film on Twitter for historical inaccuracies
Hrithik's colleagues praised Hrithik's act as Sarman
New Delhi:
The trailer of upcoming period drama film
Mohenjo Daro
has been viewed more than 30 million times since
it was released on Monday evening
and the film's lead actor Hrithik Roshan is very happy with the response.
"We all have worked very hard on this film and so we were super excited to present our trailer to the audiences. My fans mean the world to me and getting a thumbs-up from them is all I ever aim for," Hrithik, who is currently in Madrid for IIFA, said in a statement.
Soon after the trailer released, Hrithik's colleagues praised Hrithik's performance as Sarman in the Ashutosh Gowariker-directed film:
@iHrithik makes every film an #epic just by being in it.. https://t.co/5kVP1yBUmh#MohenjoDaro Can't wait to catch it!

— Jai Singh Rathore (@AnilKapoor) June 22, 2016
Whoa! @iHrithik you have slayed it again, how do u do it man!?#MohenjoDaroTrailer looks grand & how! Can't wait to watch it

— SHILPA SHETTY KUNDRA (@TheShilpaShetty) June 20, 2016
Can't WAIT to be transported by this EPIC in August! LOVE the power of storytelling. @iHrithikhttps://t.co/vOZjgHg3RP#MohenjoDaro

— Dia Mirza (@deespeak) June 21, 2016
The
Bang Bang!
star said in the statement that he is "truly humbled with the response and all the lovely messages" that have come his way.
Not everyone was as impressed by the trailer
of
Mohenjo Daro
, however, and several tweets pointed out that the film, set in the ancient Indus Valley, appears to lack authenticity. Hrithik seems to have carefully ignored the chatter ridiculing the costumes and noting other inaccuracies.
Users slammed the look and feel of the movie and, in particular, of its heroine, played by Pooja Hegde.
Gowarkar's Mohenjodaro trailer succumbs to the worst stereotypes of exotic orientalism. This isn't creative licence. It is low brow populism

— Party Martian (@paritoshZero) June 21, 2016
#MohenjoDaro means 'mound of the dead' in Sindhi. It was an archeological name given to the site when excavations began in the 1920's.

— Apurva M Asrani (@Apurvasrani) June 21, 2016
Everyone knows the the (migrating) Aryans had a fair complexion.Not the Harappans. But fair is all that works for BTown.Thoroughly disgusted

— Ruchika Sharma (@tishasaroyan) June 16, 2016
Looks like Harappan women perfected that Cannes pose before Angelina Jolie did. #MohenjoDaro#Bollywood#Lolpic.twitter.com/W1A1IeUgfY

— Manoj Jacob Dhinagar (@MJDhinagar) June 21, 2016
Pooja will make her Bollywood debut with the film, which is slated for August 12 release.
Mohenjo Daro
is co-produced by Siddharth Roy Kapur and Sunita Gowariker.
Watch the trailer here: