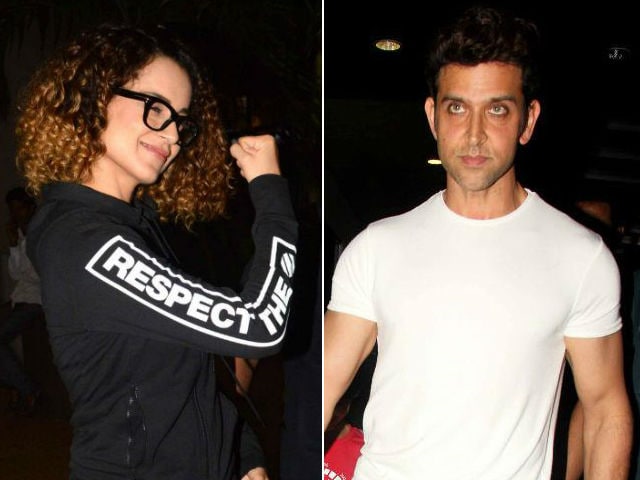 Highlights
Hrithik Roshan and Kangana Ranaut's legal tussle started in January
Hrithik told cyber cops that an imposter was corresponding with Kangana
The cops say they haven't been able to find the alleged imposter
New Delhi:
A statement on behalf of Hrithik Roshan dismisses reports that Mumbai Police have ended their investigation into emails that actress Kangana Ranaut alleged were exchanged between Mr Roshan and her. "Media reports that the case is closed are totally false," said a representative of Mr Roshan, accusing the press of 'connivance.' Earlier today,
Mumbai Mirror
reported that police had said they had not been able to find who was allegedly impersonating the actor to send regular emails to Ms Ranaut, star of films like
Queen
and
Tanu Weds Manu
. Ms Ranaut's lawyer told NDTV that they were 'not surprised' and have maintained all along that there was no 'imposter.' Hrithik Roshan had said that Kangana Ranaut was
fabricating a romantic relationship
that she said developed in 2009 when they acted together in the film
Kites
. He also claimed that someone pretending to be him was corresponding with her.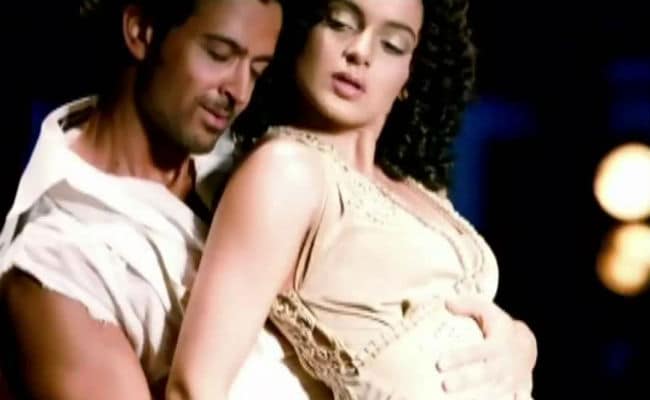 The statement from Mr Roshan's rep reads: "Media reports which suggest that the investigation into the Hrithik - Kangana emails is closed, are totally false. A section of the media in connivance with Ms Ranaut's lawyer have sought to disseminate this false information. The investigation in fact continues and Mr Saxena (Joint Commissioner of Police, Crime) has informed Mahesh Jethmalani, Senior Counsel, advising Mr Roshan that 'the case is not yet closed. Investigation is still going on.'"
The statement also insists that the relationship claimed by Kangana Ranaut never happened: "It is categorically asserted that there is unimpeachable evidence to suggest that there was no relationship of any kind between Mr Roshan and Ms Ranaut and that Ms Ranaut persistently hounded Mr. Roshan on emails with the intention to entice him into a relationship."
Ms Ranaut, 29, said Mr Roshan was trying to wish away a fact. Today, her lawyer, Rizwan Siddiquee, told NDTV, "We are not surprised to learn that the police have, after a thorough investigation, filed a NIL report, which means that they could not trace any imposter as was claimed by Hrithik Roshan. Kangana has always been maintaining that there was no imposter ever."
The feud began at the beginning of the year, when Ms Ranaut referred to "a silly ex" in an interview. She did not name him, but implied that Mr Roshan was the case in point.
That triggered a torrent of recriminations and both sides exchanged legal notices. Mr Roshan, 42, then filed a case asking the Mumbai Police to track down who impersonated him online to communicate regularly with Ms Ranaut.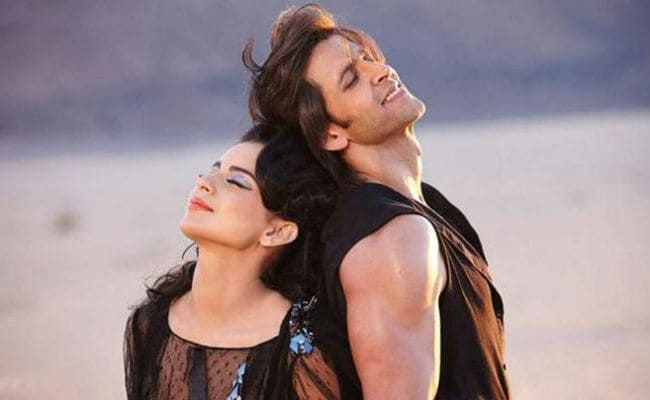 Mr Roshan was last seen in
Mohenjo Daro
, which tanked. His next film
Kaabil
releases in January.
Ms Ranaut won her third National Award this year, for her film
Tanu Weds Manu Returns
. Her next film is
Rangoon
, made by Vishal Bhardwaj.