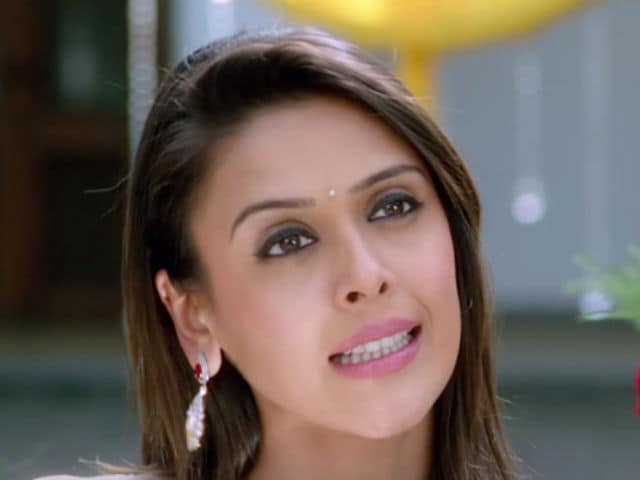 Highlights
Hrishitaa plays Yami Gautam's sister-in-law in Junooniyat
It is important because it takes the story forward: Hrishitaa
Junooniyat also stars Pulkit Samrat and Gulshan Devaiah
Mumbai:
Actress Hrishitaa Bhatt said that her
hatke
character in the film
Junooniyat
is the reason why she decided to do a special appearance in the film.
About her role in
Junooniyat
, Hrishitaa said in an interview, "It is very different. My character's name is Mishti, a Bengali girl. While I am doing full-fledged roles, the
hatke
role prompted me that I should definitely take this into consideration as an actor."
"Vivek Agnihotri is the director and I wanted to work with him. He told me about this very important role and he wanted me to do it because the role is such that it will come across beautifully. It is important because it takes the story forward as well," said Hrishitaa.
Hrishitaa plays Yami Gautam's sister-in-law in the film and Hrishitaa's husband, who is in the army, loses his life. Army forms a major component of the film as lead actor Pulkit Samrat is also an army official.
"She is a young widow. When we see widows in cinema, we usually feel they are sad and old. But it happens numerous times for those in army. There are the young widows of our jawaans," said Hrishitaa.
Hrishitaa also spoke about her role in the film.
"She is a modern, educated girl, dynamic and full of life. When you see her for the first time on screen, you'll feel Yami and she are sisters or friends. In a discussion in the film, everybody is asked, 'What is love?' and Mishti says that love is a wait, and because of what she has gone though, she understands what eternal love is. It is a very sweet, short and special role in the film," said Hrishitaa.
Hrishitaa also spoke about her experience of working with Yami, Pulkit and Gulshan Devaiah.
"Yami and I became really good friends. Guys would feel how these girls got along so well because it normally doesn't happen that two female co-stars make friends. She is lovely and great to work with. We have mutual respect for each other's work," said Hrishitaa.
"Pulkit is fun-loving, mischievous and Gulshan is also like that. It was a great experience. We were a great, happy team together," added Hrishitaa.
Hrishitaa was last seen in
Miss Tanakpur Haazir Ho
.