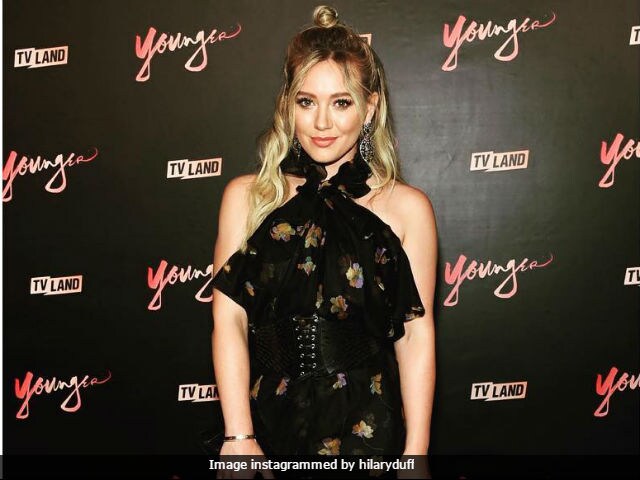 Highlights
"Websites and magazines love to share 'celeb flaws,'" she wrote
"My body has given me the greatest gift of my life," said Hilary
"Let's be proud of what we've got," wrote Hilary
New Delhi:
Actress-singer
Hilary Duff
, who was recently body-shamed while on vacation in Hawaii, shared a photograph of herself in a swimsuit along with a powerful message about post-delivery body image. The picture posted by the 29-year-old actress has her back to the camera and she is seen holding her son Luca, 5, in her arms on the beach. In her post, Hilary talks about how the media loves to share the flaws of celebrities. She also urged all women to be proud of their bodies instead of hoping to be 'different, better and unflawed.' "I am posting this on behalf of young girls, women, and mothers of all ages. I'm enjoying a vacation with my son after a long season of shooting and being away from him for weeks at a time over those months. Since websites and magazines love to share 'celeb flaws' - well I have them! My body has given me the greatest gift of my life: Luca, 5 years ago," she wrote.
"I'm turning 30 in September and my body is healthy and gets me where I need to go. Ladies, let's be proud of what we've got and stop wasting precious time in the day wishing we were different, better, and unflawed. You guys (you know who you are!) already know how to ruin a good time, and now you are body shamers as well. #kissmyass," Hilary Duff added.
Hilary Duff's post has received over 10 lakh likes so far and several positive comments from her fans and followers.
Hilary Duff got married to Canadian National Hockey League player Mike Comrie in 2010
. The couple got officially divorced in 2016.
Hilary Duff is best known for her role in comedy series
Lizzie McGuire
. She has featured in films like
Agent Cody Banks
(2003),
Cheaper by the Dozen
(2003),
A Cinderella Story
(2004) and
Cheaper by the Dozen 2
.
Hilary Duff was last seen in 2016 movie
Flock of Dudes
.