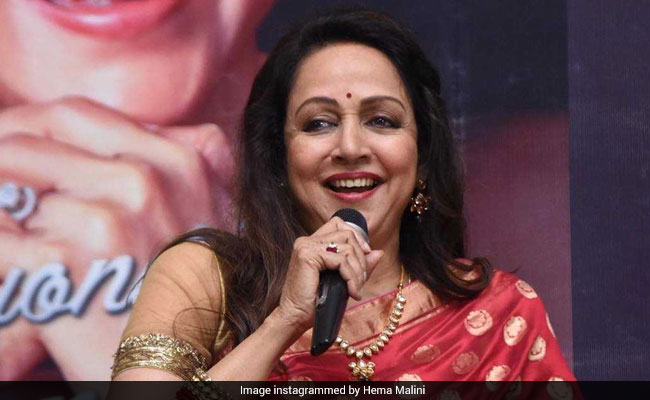 Highlights
Hema Malini was present at the Sharjah International Book Fair
Hema Malini spoke about the golden age
"I am a grandmother now, but I won't retire," says Hema Malini
Dubai:
Veteran actor and parliamentarian Hema Malini has said that some secrets should not be revealed so as to retain a bit of mystery to the personality. "I think a closed fist is more interesting than an open one. It is important for celebrities to keep some secrets in order to maintain a bit of mystique," said Hema Malini during the Sharjah International Book Fair (SIBF) 2017. The 69-year-old actor was asked about the social media and its role in the society. Hema Malini also said that her time was supposed to have been the golden age as it was so different then.
"There was a kind of passion that is missing today. People are now not as emotionally independent and they succumb to the pressures of the industry. We should be strong, especially as today we are living in a world that is full of opportunities," she said.
Hema Malini also said that a person must not hesitate to dream as it is the first step towards achieving one's goals. "It is important to dream in order to reach your goals. Only if you know what exactly you want can you start your journey and dreaming is the first step in this journey," she said.
The veteran actor also discussed her biography
Beyond The Dream Girl
, which has been penned by author Ram Kamal Mukherjee.
"I keep myself busy.
I am a grandmother now, but I won't retire.
I am still performing on stage and this keeps me going," said Hema Malini while responding to a question from the audience.
SIBF 2017 is hosting a number of celebrities, authors, intellectuals and publishing sector luminaries as part of its Cultural Activities program.
The 36th edition of the annual event runs until November 11th at Expo Centre Sharjah.
(Except for the headline, this story has not been edited by NDTV staff and is published from a syndicated feed.)