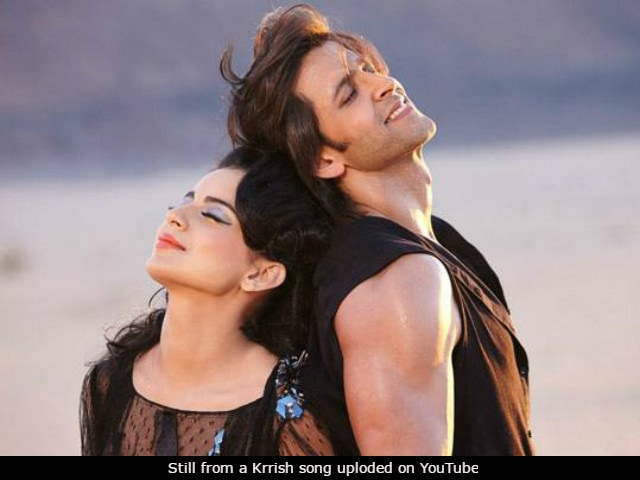 Highlights
"I have said everything on this matter," said Kangana
"This matter was over for me in 2014," she added
"You can't do anything about it," Kangana also said
New Delhi:
The
Kangana Ranaut vs Hrithik Roshan
row has resurfaced in headlines after the actress played her part in a
couple of explosive interviews recently
. In a recent interaction with news agency IANS, Kangana appears to have drawn the curtains on the matter - at least from her end. "I have said everything on this matter. This matter was over for me in 2014. It has ended. You can't do anything about it. It was a fake case. There is nothing to expect from it," IANS quoted her as saying. Kangana, who is appearing on TV shows and the attending media events ahead of the release of new film
Simran
, claimed that Hrithik has been avoiding her, in separate interviews to
India TV
and
News 18
.
Kangana's public feud with Hrithik began last year, when the
Tanu Weds Manu
actress claimed that she started dating Hrithik in 2009 - this was after Kangana received a legal notice from Hrithik asking for an apology for appearing to refer to him as her 'silly ex' in an interview. Hrithik has continued to deny Kangana's many allegations also claiming on his part that that Kangana was fabricating a romantic relationship with him.
The two warring stars exchanged legal notices
when Kangana spoke about having communicated through e-mails with the actor. Following which, an irked Hrithik filed a complaint with the police to track down the imposter pretending to be him to Kangana.
Kangana also devoted part of her interview to Karan Johar, who she called a "flag-bearer of nepotism" in Bollywood. At the IIFA Awards this year, Karan took a dig at Kangana's comments on nepotism and
later said he regrets having done so
. This is what Kangana has to say: "It is for them (women) that I speak. When Karan Johar or Hrithik Roshan say anything about me and when I am shooting, I don't have time to react. I don't react for months. And because I am working, I never abandon my character for my personal gains. And whenever I get the time and I meet media, I talk. I am going to speak up for them who care, who write long open letters and write loving stories of faith and women empowerment. I speak for them."
Kangana Ranaut and Hrithik Roshan worked together for the first time in 2009 movie
Kites
, when reportedly the actor began pursuing Kangana. The two have also co-starred in 2013's
Krrish 3
.
(With PTI inputs)