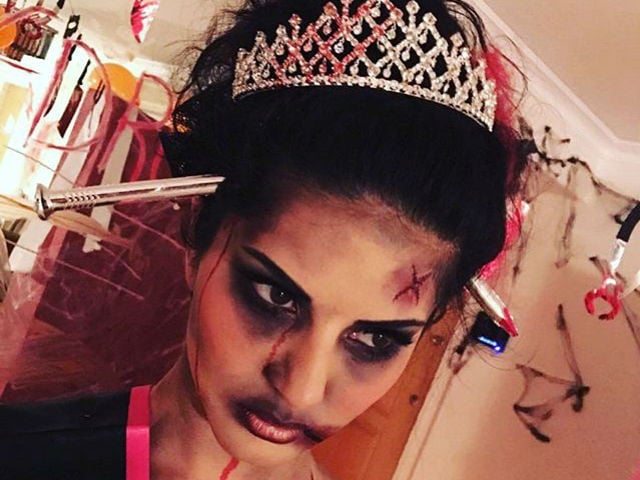 Highlights
Sunny and Daniel celebrated Halloween in Mumbai
Sunny was dressed as a dead beauty queen
Daniel opted for a Mariachi singer from the afterlife
New Delhi:
As the rest of Bollywood recuperated from their frenzied Diwali party-hopping, actress
Sunny Leone
and husband Daniel Weber dressed up as undead for Halloween on Monday.
Halloween in India is a fledgling holiday, embraced with enthusiasm by children, less so by adults. Sunny, who is Canadian of Indian origin, and American Daniel are probably old Halloween hands and transformed their Mumbai apartment into the scene from hell.
For the uninitiated, Halloween is a celebration considered to have pagan roots. In popular culture, it is an occasion for fancy dress and although the dress-up can be in any form, scarier is usually considered better.
This year, the
gorgeous Sunny Leone
elected to be a beauty queen - from the afterlife.
The zombie apocalypse is here:
Husband Daniel Weber seized gleefully on the costume possibilities of POTUS hopeful Donald Trump's 'bad hombres' comment from the final Presidential debate. "The US has some 'bad hombres here - we're gonna get them out," Trump said controversially, apparently spawning not just hashtag and trends but also a novel Halloween theme.
Meanwhile, don't miss the word 'redrum' written on the mirror. That's murder written backwards, as any fan of either Stephen King, Stanley Kubrick or Jack Nicholson will know. 'Redrum' references King's
The Shining
, adapted for screen by Kubrick. The film version, with Jack Nicholson as star, is widely considered one of the greatest horror movies ever made. Film geeks, we see.
Good job, Sunny and Daniel.
Zombie dancing from Daniel:
The musician also did a rendition of the classic
La Bamba
:
The couple's dress-up game reached new levels as their friends and crew joined in, some as vampires, some ghouls and many other popular horror characters:
Halloween fell on October 31, a day after Diwali. The weekend saw Sunny Leone and Daniel Weber suit up for
Aamir Khan
and Ekta Kapoor's parties. What next, we wonder.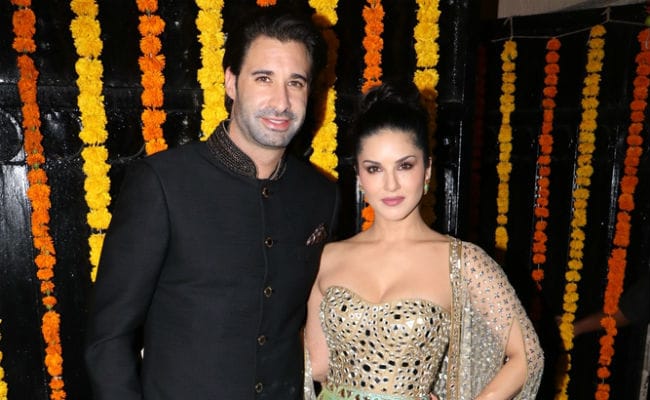 Happy Halloween, guys.