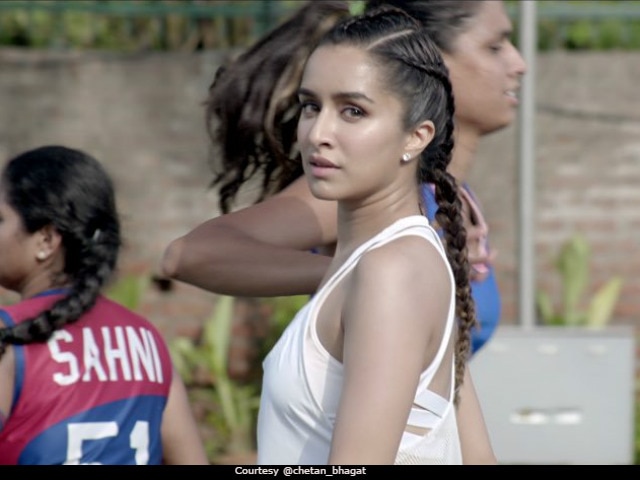 Highlights
'I think like Riya Somani,' said Shraddha
'I also feel happy in simple things of life,' she added
'I am quite tomboyish in real life,' revealed Shraddha
New Delhi:
Actress Shraddha Kapoor, who will soon be seen
in Half Girlfriend
, revealed that she is somewhat similar to her character in the film. Shraddha, 30, plays the role of a Delhi-based basketball player, who belongs from a rich family. Talking about similarities between her and Riya, she said: "I think like Riya Somani. I also feel happy in simple things of life, I like simplicity. On the other hand I am quite tomboyish in real life which is quite different from the character," news agency IANS quoted Shraddha as saying. Shraddha also added that she had to get accustomed to cultures typical to Delhi, to play her part in the film.
The songs released by Half Girlfriend
so far, have successfully managed to delight fans, of which director Mohit Suri says the credit goes to author Chetan Bhagat, on whose book the film is based. "I think the credit goes to the good story, written by Chetan. If I do not have an emotional story, I cannot intensify that with music, so a good story plays the important role here," the
Half Girlfriend
director told IANS.
Meanwhile, Mr Bhagat
revealed Mohit Suri was his only choice
to direct the onscreen adaptation of his novel,
Half Girlfriend
. "He has a great understanding of emotion and that was needed for this story. I had an eye on Mohit's work, his music and how beautifully he weaves it with the story for films. He was my only choice when I went to him with the book to make a film," Mr Bhagat told IANS.
Half Girlfriend also stars Arjun Kapoor
and marks his first film with Shraddha.
Half Girlfriend
is scheduled to hit screens on May 19.
(With IANS inputs)