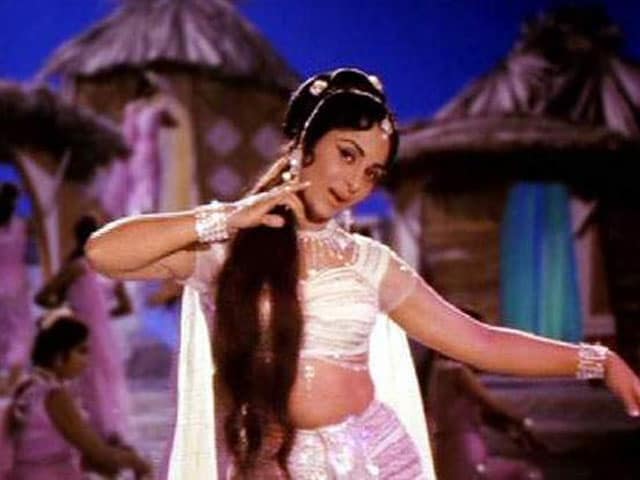 New Delhi:
When Guide's Rosie Marco left her emotionally distant husband to shack up with Raju, the eponymous guide, 50 years ago, she was pretty much on her own. In 1965, when Guide was made, most Bollywood heroines were either being romanced on a lake, as in Jab Jab Phool Khile, or in the hills, as in Himalay Ke God Mein. (Also Read: 8 Things Only a True Fan Would Know)

In a decade dominated by froth and the Kapoor brothers, Shammi and Shashi, almost nobody other than Rosie was attempting suicide, careening between mood swings, breaking into dance at inappropriate locations, and leaving their husband for a career and another man. If you behaved that badly on screen, you ended up a gangster's moll or dead - indeed, some 10 years before Guide, Waheeda Rehman ended up both a gangster's moll as well as dead in her Bollywood debut, CID. In the '60s, she had scant company in Meena Kumari as the tragic, boozy Chhoti Bahu of Sahib Bibi Aur Ghulam and Nutan as Bandini's Kalyani, imprisoned for poisoning the wife of the man she loved. Like the heartbreaking Rosie, both were passionate women starved of the passion that was oxygen to them.

Half a century ago, adultery, alcohol and murder were the celluloid preserve of vamps who would eventually come to a sticky end. Not until Deewar's Anita came along over a decade later, smoking and having pre-marital sex, was the bastion of the 'bad girl' truly invaded.

There is, however, no whiff of the vamp about Rosie, flawed and fragile though she be. This is in main part due to Waheeda Rehman's deft handling of a character who could so easily have been played as pitiful and needy by a less capable actress. Luminously beautiful but neglected by her husband, starved of affection and emotionally damaged, Rosie became and still remains one of Bollywood's most resilient female characters.


In Rosie's image was created several subsequent screen women, similarly hovering on the precipice of self-destruction. There was Zeenat Aman as the drug-addicted Janice in
Hare Rama Hare Krishna
, Smita Patil's Kavita having an affair with a married man in
Arth
, Vidya Balan's Silk slowly falling apart in
The Dirty Picture
.
Author R K Narayan, on whose novel the film is based, loathed
Guide
. Those who have read the book might or might not agree, but few would debate the merits of Waheeda Rehman's sensitive portrayal of a character as eggshell brittle as Rosie Marco. Raju the Guide's descent into drink and ultimate redemption might be the central narrative of the film, but it is Rosie who sticks.
Waheeda Rehman won the Filmfare Award for Best Actress, of course. The National Award for Best Actress was not given out till a year or two later - if it had existed in 1965/66, it's safe to say it would have been Waheeda
ji
's.