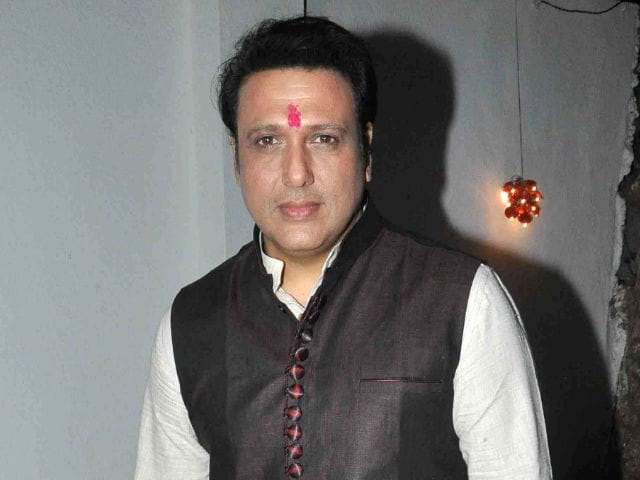 New Delhi:
Actor Govinda told the press on Tuesday that he would 'let them know' if he would be apologizing for allegedly slapping a fan seven years ago, as asked by the Supreme Court. "I am waiting for the complete Supreme Court order. Till the time I receive the letter from the court, I cannot make a comment on it. The decision of the court is paramount for me and I will respect its decision," Govinda said.
On Monday, the Supreme Court urged the 51-year-old actor to settle the dispute with Santosh Rai, who has accused Govinda of 'slapping and intimidating' him on the sets of Money Hai Toh Honey Hai in 2008. "You are a big hero, show your big heart," the Supreme Court told the actor, adding, "The actor does not need to do in real life what he does in reel life. We enjoy your films, but cannot tolerate you slapping somebody." (Also Read -
Govinda Slapgate: Supreme Court Says 'You're a Big Hero, Show Big Heart'
)
Speaking to the press on Tuesday, Govinda also cast doubt on Santosh Rai's being a fan. Fans don't accuse stars of slapping them, he said. Govinda also declared himself 'surprised' that Mr Rai had pursued the case for so many years, saying "From where is the funding coming?" Govinda, star of blockbusters like Raja Babu, Saajan Chale Sasural, Bade Miyan Chote Miyan and Hum, has been a Congress MP.
"It's a matter of thinking that this person lands up illegally at a place out of love or out of emotion or on the instruction of someone or something similar. Such a person never stretches such a matter for so many years especially since he is not someone who is a resident of this place. It's surprising that it's been so many years and these things are happening now," he added.
"A person who indulges in illegal activities, how can he be helped in such a big way? This is surprising. Tell me how can it happen without it (funding)?" said Govinda.
"It doesn't look normal for it to go on for so many years. No fan could ever behave like this and that's definite. Fans tremendously love artistes. They go out of the way and take police beating and be still to protect artistes from problems, and not come in front of artistes. I want to say that there was never any intention to hurt anyone. A person who I don't even know and never met, I can't have any such intentions for such a person," he said.
Santosh Rai filed the complaint against Govinda in 2009, accusing him of voluntarily causing hurt, intentional insult and criminal intimidation. In 2013, the Bombay High Court quashed the complaint against which Mr Rai is now appealing in the Supreme Court.
Govinda was last seen in 2014 films
Kill Dil
and
Happy Ending
.