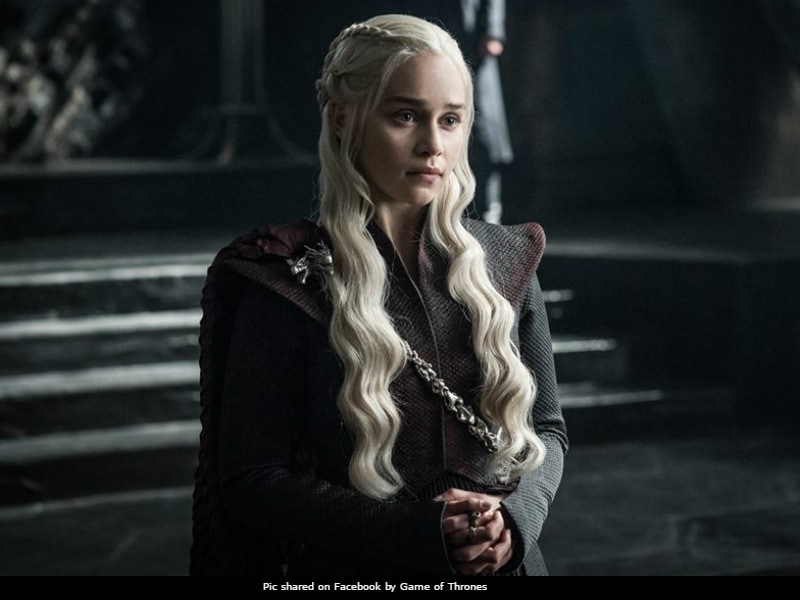 HBO is riding high.
The company's
Game of Thrones series
had the biggest season opener ever for an original television show on the network, according to the latest earnings report from HBO's parent, Time Warner. In the first two weeks of season 7 alone, the medieval fantasy show has raked in roughly 26 million viewers.
The success of Game of Thrones
has helped bolster HBO's bottom line; in the last three months, Time Warner noted a $106 million increase in subscriptions to HBO, a jump of 8 percent. That's despite news of a recently disclosed hack at HBO that may have led to the leaking of some
Game of Thrones
data.
HBO's premium content has made Time Warner an attractive target for companies such as AT&T, which is still pursuing an $85 billion acquisition of the media titan. In its earnings report Wednesday, Time Warner said it still expects the deal to close by the end of this year.
The media and telecommunications industries have been going through a
Game of Thrones momen
t themselves, with various companies this year creating alliances or pondering mergers with each other in an effort to gain an advantage.
Driving the intense negotiations are dramatic changes in the way Americans consume TV; the growing popularity of streaming services and cord-cutting has put pressure on cable companies and Internet providers alike, which realize that it's no longer enough simply to provide in-home access to shows or broadband service. In a world where exclusive content can command viewer loyalty (and generate enormous amounts of behavioral data for advertising), acquiring and controlling high-quality content has become part of an important strategy for companies that don't yet have it.
Winter may have arrived in the Seven Kingdoms. But for HBO, birds are singing and the flowers are blooming.
(c) 2017, The Washington Post
(Except for the headline, this story has not been edited by NDTV staff and is published from a syndicated feed.)