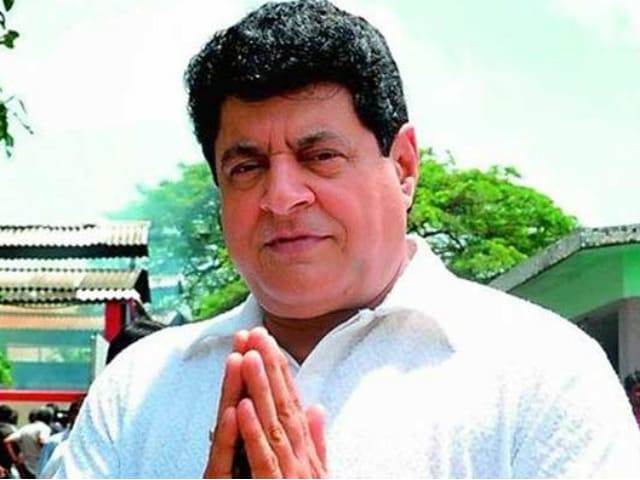 Mumbai:
As Gajendra Chauhan gets ready to take charge as Film and Television Institute of India (FTII) chairman on Thursday, its students are planning a protest at the campus in Pune. The actor and BJP member said that he only wants to focus on doing his "job".
On Thursday, Mr Chauhan will chair his first FTII Society meeting.
"We will be finalising the governing council and then other agenda will be discussed," Mr Chauhan told IANS.
Mr Chauhan, best known for the role of Yudhishthir in B R Chopra's
Mahabharat
and has also featured in small roles in various films like
Tumko Na Bhool Paayenge
and
Baghban
, was appointed as FTII chairman on June 9, 2015.
His appointment was followed by a series of protests by students and celebrated alumni of the Pune-based premier film institute. Students had even gone on an indefinite strike on June 12 as they questioned his professional credibility to lead the institute due to lack of "stature" and "vision".
The students withdrew the strike in October after 139 days.
Now Mr Chauhan will join office after seven months of his appointment.
For his first day in office, the students are once again planning protests.
FTII Students' Association president Harishankar Nachimuthu told IANS: "He (Mr Chauhan) is coming, that is confirmed, but we have not got any official intimation. There will be protests obviously, but we have not decided other things. There will be some protest at the campus tomorrow (Thursday)." (Also Read:
FTII Row: Students Aren't 'Criminals,' Talk to Them, Says Shyam Benegal
)
On his part, Mr Chauhan is not hassled by the protests as he notes "it's about fulfilling the responsibility. I have been ordered by the government, and I will do my job. Let me go there and see. I can't comment on what they will do, but I am ready to do my job," he said.