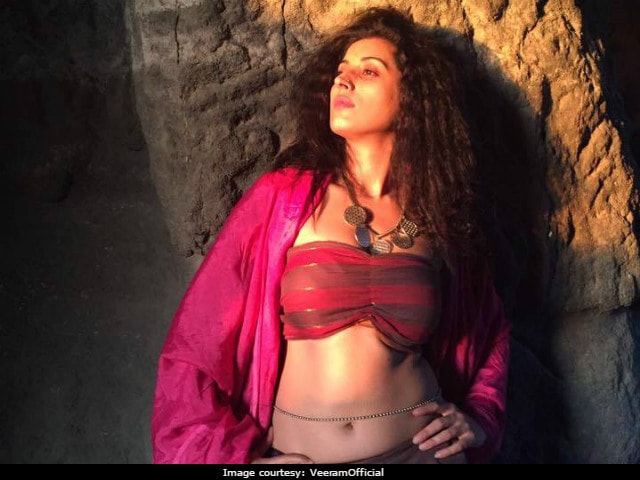 Highlights
'It's a glamourised role, but not in the sense of appearance,' she said
'It was an honour to play Lady Macbeth,' she added
Divinaa is making her acting debut with the project
New Delhi:
Actress Divinaa Thackur says she was required to gain weight and look voluptuous to play her part in this week's
Malayalam release Veeram
, an adaptation of William Shakespeare's
Macbeth
. In the film,
which also stars Kunal Kapoor
, she plays Kuttimani, "a layered and complex character with a lot of masculine traits". "It's a very glamourised role, but not in the sense of the appearance. It was an honour to play Lady Macbeth, and I'm probably the second actress after Tabu to play that role. I had to gain about ten kilos to look voluptuous," Divinaa, who is making her acting debut with the project, told IANS.
She considers herself very fortunate to have played the role.
"Every time you read a Shakespearean play, be it Romeo and Juliet or Macbeth, you always have a different perception because his work has a lot of drama. As an actor, this was an opportunity for me to do that drama in a very subtle way on screen," she said.
Divinaa's love for Japanese filmmaker Akira Kurosawa and Kerala's ancient martial arts form
Kalaripayattu landed her the role
.
"It was through casting director Meera Unnikrishnan that I met Jayaraj sir. We casually started talking about movies. When he told me his film is an adaptation of Macbeth, I told him Kurosawa's 'Throne of Blood' has to be the best adaptation of the Shakespearean play," she said.
"He was surprised I knew about Kurosawa. Later, when he told me his film will involve lot of Kalari (Kalaripayattu), I told him I have already been learning it for three years. He was even more surprised. At the end of the meeting, I was asked to come for screen test," she added.
Divinaa started learning Kalari in hope of playing the character Sati in film adaptation of the book Immortals of Meluha by Amish Tripathi.
"The character Sati from the book inspired me a lot. When I read Karan Johar had bought the rights of the book and was planning to adapt it for screen, I was mentally preparing myself to play that role. Hence, I started learning Kalari, and I'm glad it helped me get a role in
Veeram
," she said.
On working with the National Award winning director Jayaraj, Divinaa said: "When I asked him how I should prepare for the role, he said just meditate. He just asked me to read my script everyday and do a lot of meditation. While I found it very funny initially, when I went on the sets and followed his instructions, I was surprised with my own performance."
(Except for the headline, this story has not been edited by NDTV staff and is published from a syndicated feed.)