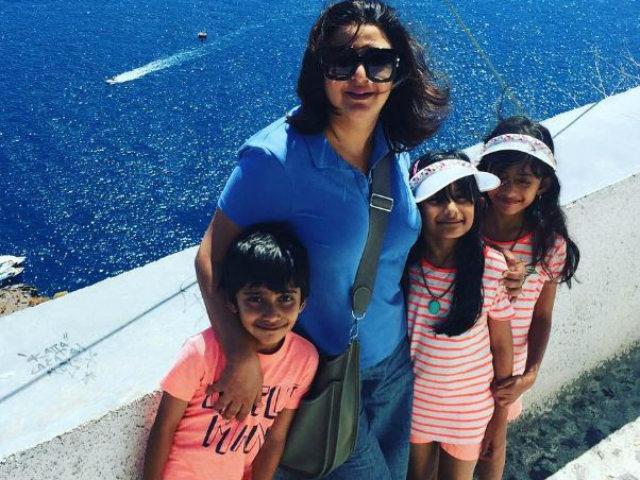 Highlights
Farah also agrees that protection of surrogates is crucial
'I'm not saying we shouldn't regulate surrogacy,' Farah added
'My worry is that this will cause it to go underground,' she added
Mumbai:
Filmmaker Farah Khan may have many facets to her personality but it's clear that being a mother is what lights her up. Farah had triplets via IVF (In Vitro Fertilisation). As an individual
who didn't follow convention
when it came to marriage and having children, it's not surprising that she has strong views on the changes to India's surrogacy laws proposed recently.
"I would have been happy if they had given good enough reasons why this bill is going to be passed. The reasons that were given were not good enough - that it's a fashion? I don't think any woman is doing it for fashionable reasons," said Farah.
She was referring to what Sushma Swaraj said when she briefed the press about the changes last week. "We have
many examples of celebrities
who have their own children, still they have gone for a surrogate child. I am pained to say that the procedure that started as a necessity, has become a hobby of sorts. This is not a thing for pleasure... it has become a fashion these days," said Ms Swaraj, naming no names.
Farah, who married filmmaker Shirish Kunder at 40, takes particular umbrage about the fact that a couple can only go down the surrogacy route after five years of marriage.
"I got married at 40. If I had waited I would have been 45. I had my babies at 43. If I had waited till 45, it would have been impossible for me. Are we now living in a country that tells us what to eat, how to dress, who you can have a child with?" said Farah.
Farah agrees that protection of surrogates is crucial but she's also concerned that the newly proposed law will backfire. "Make sure they are cared for. I'm not saying we shouldn't regulate surrogacy. Of course, prevent women from exploitation. But by doing this you're creating an alternate like bootlegging. My worry is that this will cause it to go underground. It will still happen but in a dangerous way," Farah added.