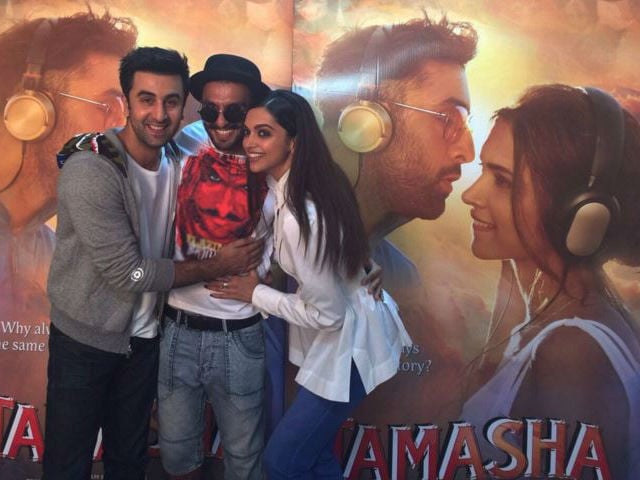 Mumbai:
Actress Deepika Padukone finds comparisons between her rumoured boyfriend Ranveer Singh and ex-beau Ranbir Kapoor "silly".
"It doesn't irritate or anger me; I find it silly, as time and again they have to keep comparing everything. I have other co-stars like Irrfan Khan or Amitabh Bachchan, why not compare them," Deepika told PTI.
"I have worked with all of them, but we conveniently pick Ranbir and Ranveer. I find it silly to keep comparing people or things," she said. (Also Read:
Ranbir Kapoor, Deepika Padukone Agree That Ranveer is 'Full Tamasha'
)
Ranveer had earlier said he shares a "divine equation" with Deepika.
When asked what relation she shares with Ranveer, Deepika said, "He is my best friend. He is someone I am extremely comfortable around. I can talk to him about anything. I can be whatever I want to be with him." (Also Read:
Ranveer Singh Says Ranbir-Deepika's Pairing is 'Extremely Special'
)
"He is very non-judgemental. He is accepts the way people are. He is very loving person," she added.