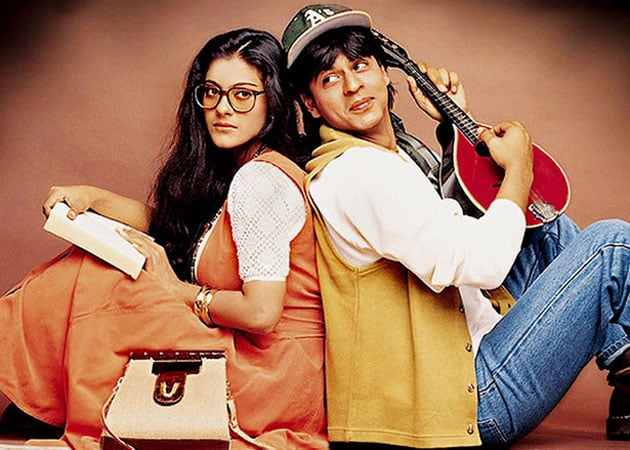 Mumbai:
Maratha Mandir has been running Dilwale Dulhaniya Le Jayenge (DDLJ), billed as the Bible of Bollywood romance, since its release in 1995 for almost two decades now.

The morning show at 11.30am still runs to packed houses everyday. However, this December, the theatre's managing director, Manoj Desai, is contemplating drawing the curtains on the film permanently.

Mr Desai says, "We may not show this film after December once it completes 1000 weeks. Over the years, we got good response as the cinema hall is close to the Mumbai Central railway station and state transport bus stand. Recently, the collection has taken a nosedive and, therefore, we are thinking of discontinuing the show."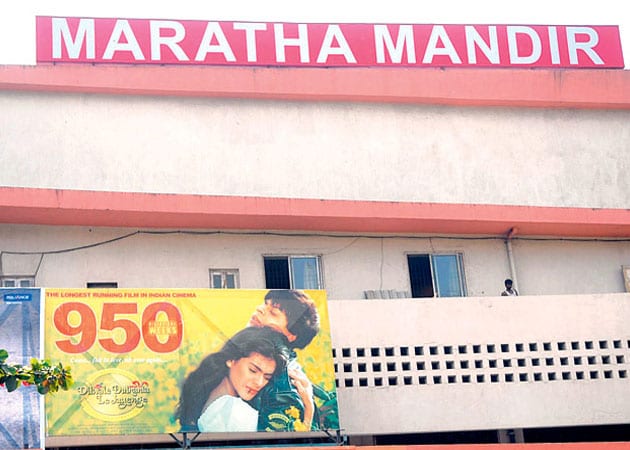 A view from Outside Maratha Mandir Theatre where DDLJ has already completed over 950 weeks in running. Image: Mid-Day
The theatre authorities are planning to talk to director-producer of DDLJ, Aditya Chopra. "The film is regularly aired on television and it has been nearly 20 years since it was released. So, the entire generation has watched the it and we have also had the audience, which has seen it more than 100 times. But we feel that this particular screen can be used for other shows now. The final decision will be taken once we have the consent of all stakeholders," he adds.

However, the spokesperson of Yash Raj Films denied such a move.