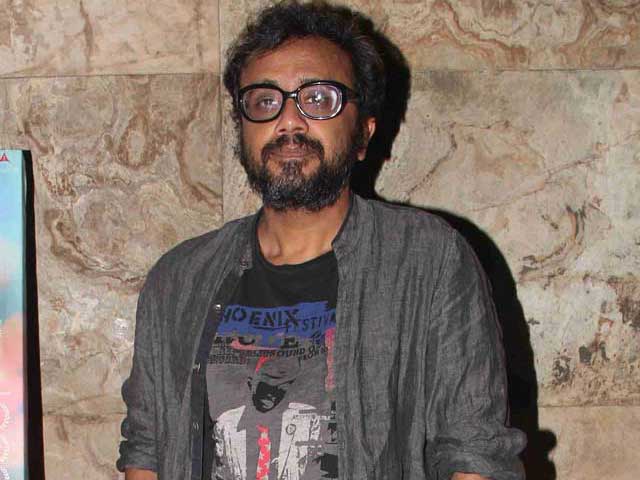 As someone who constantly experiments with his films, director Dibakar Banerjee is hopeful that his latest offering Detective Byomkesh Bakshy! will create a space for itself in the audience.

Having lived with the project for a while, Dibakar is relieved now that the movie is getting good reviews and a positive word-of-mouth.

"I am going through that stage where I am letting this film live through. You get to know the real value of a film after six months. I don't lie, I don't pretend and 'pretentious cheeze nahi banata'. If that has a value, then Byomkesh will also have a life," Dibakar told PTI.

The filmmaker said his movies mostly generate strong reaction initially, be it Oye Lucky! Lucky Oye! or Shanghai, but then viewers like something that is "familiar yet unfamiliar".

"It is a family film, something that can be watched with children. A new set of people are going to watch Byomkesh this week and we will get to know their reaction. I have been to theatres to gauge viewers response and I am happy they are enjoying it. I have used the familiar and mixed it with something new."

The movie is an origin story starring Sushant Singh Rajput where Dibakar has taken Saradindu Bandopadhyay's famous literary figure and given it a new spin. He admits it was a risk to reinterpret Byomkesh.

"It was a gamble but it was a calculated one. The taste of Indian movie watching public has to be changed and that can be done only by giving them something new. I have been trying to do that since my first film, Khosla Ka Ghosla. In Kolkata, only 10 per cent had extreme reaction, 90 per cent people enjoyed it," he said.

The director, who owns the rights to Saradindu's 30 odd stories, has left the space for a sequel but said a lot depended on the destiny of Byomkesh.


"We are definitely thinking about it but we will have to figure out how and when. After the film completes its run, we will get to know the kind of audience it had. We will announce then but not now. This was the first, out-of-box adventure. We need to understand the full amplification of it."
Byomkesh
had to face competition at the box office from Hollywood movie
Furious 7
and Dibakar said it was not a good sign for Indian cinema.
"
Furious 7
gave us tough competition, which only goes to show how slowly Indian films are losing their ground in India and if we don't wake up and try all out to give them good content, they will move towards a new kind of cinema. We will become like Europe."
The director believes the lure of a big budget franchise is always strong but a loyal audience can help one withstand that.
"There is always love for big, bad movie full of thrills and chills but if you build up your own brand and sustain a relationship with a loyal audience, then you can withstand it. I am a living example of that. There is no reason why I should survive in Bollywood. "I am surviving because I have build an audience. Today a Byomkesh can be made because of
Khosla Ka Ghosla
,
Love Sex Aur Dhokha
,
Shanghai
,
Dev D
,
Gangs of Wasseypur
,
Peepli Live
and
Kahaani
. These films are getting an audience and that's what needs to be done."
Dibakar said despite its period setting and the amount of research that went into creating the Calcutta of 1940s, it was made on much less budget than a typical Bollywood film.
"It was less expensive than a typical Hindi movie. We are hoping to break even by second week. We did not put out a lot of posters and most of the marketing was done digitally. It is one of the best reviewed films on IMDB and audience reviews are leading over critics."