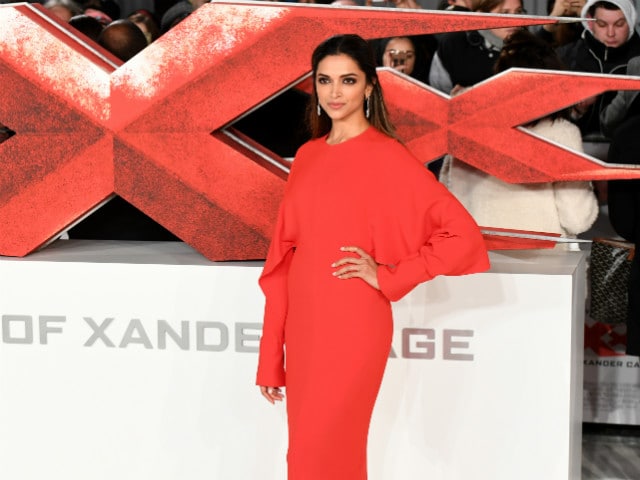 Highlights
Deepika Padukone was stunning in scarlet Stella McCartney
xXx 3 stars Vin Diesel, Ruby Rose, Nina Dobrev also attended the premiere
xXx: The Return Of Xander Cage is Deepika's Hollywood debut
New Delhi:
Jet-setter Deepika Padukone's whirlwind tour in aid of her new film
xXx: The Return Of Xander Cage
took her to London yesterday
, where she attended the European premiere of the film wearing scarlet Stella McCartney. On Sunday night, Deepika represented
xXx 3
at a Golden Globes after party in Los Angeles. Last week, she and the cast were in Mexico. Tomorrow, she and co-star Vin Diesel will land in Mumbai to promote the film in India, where it will release a full week ahead of the rest of the world. Despite this fearsome schedule, Deepika, 31, looked fresh as a daisy at the London premiere of
xXx: The Return Of Xander Cage
,
which is her Hollywood debut
.
No travel fatigue for this lady in red: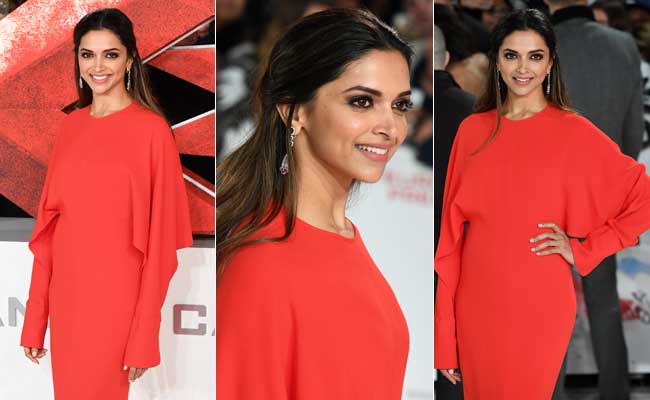 Lovely as The Dimpled One looked, she was upstaged at the premiere by Vin Diesel who made a grand entrance in true-blue Xander Cage-style - via helicopter.
He live streamed
his arrival on Facebook:
Needless to say, Vin Diesel's descent from the skies was given a blockbuster reception.
Also attending the London premiere were Deepika's co-stars Ruby Rose, Nina Dobrev and Tony Jaa.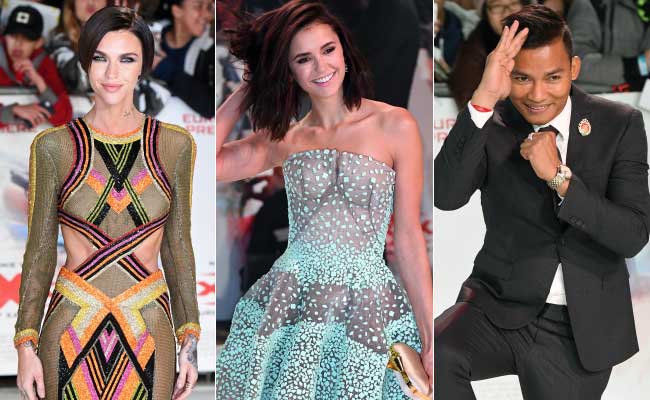 Deepika Padukone was the film's sole representative
at the InStyle party hosted after the Golden Globes on Sunday. She looked like a ray of sunshine in yellow Ralph Lauren.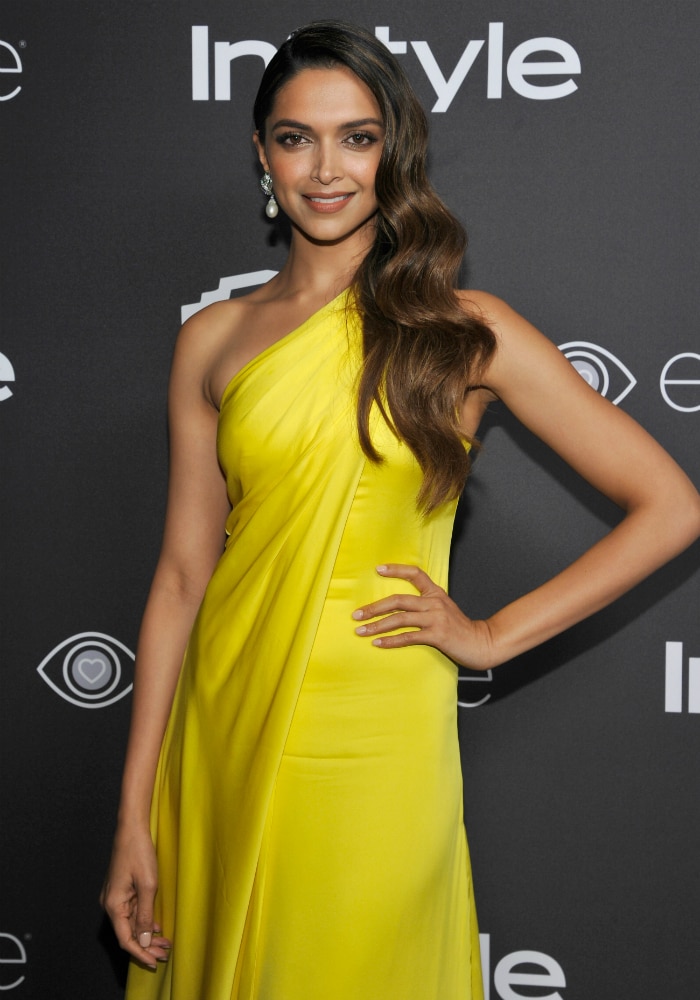 Deepika and Vin will be in Mumbai tomorrow
and will address the press in the evening. There will also be a premiere of
xXx: The Return Of Xander Cage
. Some days ago, Deepika posted this tweet to welcome Vin to India:
विन,
इंडिया बेसब्री से तुम्हारा इंतज़ार कर रहा है! जल्द ही मुलाकात होगी, १२ और १३ जनवरी को!
हम सबका ढेर सारा प्यार! pic.twitter.com/VYqJ76WkjG

— Deepika Padukone (@deepikapadukone) January 3, 2017
Deepika Padukone, who spent the entire first half of 2016 filming xXx 3 abroad, plays a secret agent named Serena Unger in the film. Vin Diesel plays the titular Xander Cage, an extreme athlete-turned-government agent. In the third instalment of the series, Xander Cage is revealed to be alive after being presumed dead - the 49-year-old actor skipped the second film of the series.
After Deepika
completes her publicity duties for xXx 3
, she will resume filming her next Bollywood project, the Sanjay Leela Bhansali-directed
Padmavati
. She stars as the Rajput queen of the title, with Shahid Kapoor and Ranveer Singh cast opposite her. Deepika's last Hindi film was 2015's
Bajirao Mastani
.