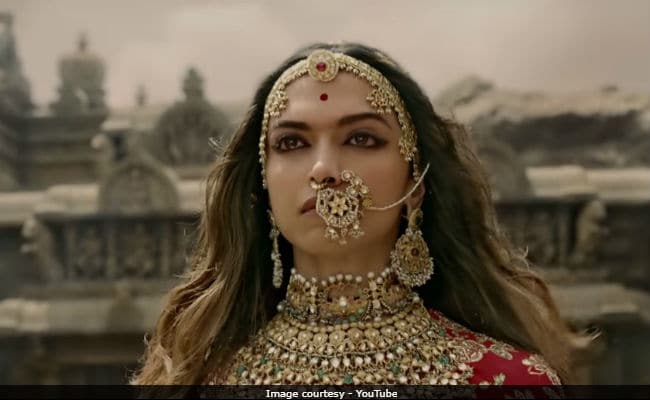 Highlights
"Padmaavat is a celebration of woman power and dignity," says Deepika
She says, "Attack on the movie sets was a huge let-down"
Padmaavat has collected over Rs. 155 crore
New Delhi:
Actress Deepika Padukone in
interview to India Today
, responded to actress Swara Bhasker's 'Vagina' comment and said, "Probably, she missed the disclaimer in the beginning. This film was not just about the
jauhar
. It is a celebration of woman power and dignity."
Swara Bhasker in her open letter
on The Wire had openly called out the director of "
Padmaavat
", Sanjay Leela Bhansali, for glorifying acts like -
jauhar
and
sati
- in his film. Deepika, 32, who doesn't like mincing her words, told NDTV, "When you do something right you don't have to be scared!"
Defending the
jauhar
scene in particular, she said that sometimes people just miss the fact that the film was set in the 13th century when rituals like these were practised. Speaking of her character, Deepika further told India Today, "The character said so much with so much silence. Everything was conveyed with a particular demeanour, royalty, and dignity. It is the most challenging character I have played. I had a sword in
Bajirao Mastani
, but Padmavati has the spirit of a warrior. She used her mind to sort of win the situation when her husband was abducted."
Even Shahid Kapoor, who played Rani Padmavati's husband Maharawal Ratan Singh in the movie, isn't in sync with the Swara's line of thought and pointed out, "What happened right before the
'jauhar' scene
? The king died. How can it be a celebration when the king has died? Every practice happens for various reasons. Within this film, Padmavati believed she would want to go into the fire as opposed to handing herself over to a man who is so evil, that he is ready to kill the entire kingdom to achieve one woman. Now you decide whether that's a good thing or a bad," news agency PTI reported.
One of the most controversial films of Hindi cinema,
Padmaavat
, found itself in the eye of the storm when Rajput Karni Sena and other fringe outfits, protested its release in December 2017. In the throes of demanding a completed ban on the film's nationwide screening, some members of the Karni Sena even attacked the film's set. One of them even threatened the lead actress of the film with dire consequences - to chop off her nose - for maligning the dignity of their community.
Deepika Padukone agreed the attack on the movie sets was a "huge letdown", but speaking of threats, she told India Today, "I don't succumb to threats; I am fearless."
With a week into
Padmaavat
's release, Deepika Padukone is humbled by the positive response. The film, also starring Ranveer Singh and Shahid Kapoor, is 'unstoppable' at the box office and has collected Rs. 155 crore, as of Wednesday.