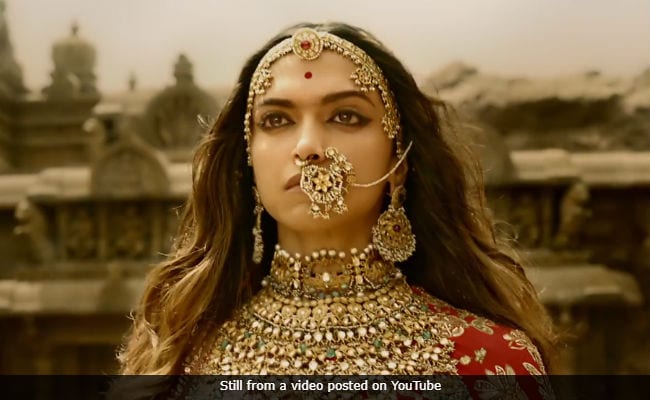 Highlights
Sanjay Leela Bhansali defended the depiction of jauhar in "Padmaavat"
"Any work of art should be debated," says Sanjay Leela Bhansali
"Padmaavat" was released last week on January 25
New Delhi:
"
Padmaavat
" director Sanjay Leela Bhansali has finally spoken. In an interview with
mid-day
, Mr Bhansali defended the depiction of
jauhar
, the "humiliating" process of bringing his controversial film to screens, and the support he received from colleagues. "This is what I wanted to make," Mr Bhansali told
mid-day
.
He specifically addressed the noise around the jauhar scene and criticism
from several quarters, most prominently actress Swara Bhasker who wrote an open letter, that it glorified a barbaric act depriving women of life and liberty. "
Padmaavat
" is based on the legend of Rajput queen Padmini who is supposed to have immolated herself rather than be claimed by the invading Alauddin Khilji.
Speaking to
mid-day
, Sanjay Leela Bhansali described
jauhar
as an act of war - the final act of war, in fact, and one waged by women. "This film is based on a story in which the character performs
jauhar
. The character doing so was convinced that it was an act of war. I feel it's an empowering thought. She didn't allow the enemy to win. It was a victory of dignity and honour. This is what transpired, and I can't question her. In those days, when there was no solution,
hara-kiri
[method of suicide] was prevalent. I can't question it," he said, adding that, "any work of art should be debated... No one is compelled to agree with everything that I have said. As long as we agree disagree, and the work is thought provoking, it's wonderful."
"
Padmaavat
" released last week under extraordinarily difficult circumstances. All of last year, the film, its director, sets, cast and crew were attacked - both verbally and physically - by Rajput groups opposing the movie on the grounds that it Bollywood-ised a piece of Rajput history or, as some historians point put, legend. Originally scheduled to release as
Padmavati
on December 1, the film was forced back by a month-and-a-half by the Censor Board's rejection. It was eventually cleared for release in January.
Sanjay Leela Bhansali told
mid-day
that the months spent weathering the storm were "humiliating and angering. There was injustice." But he places no blame on the Censor Board, telling mid-day, "Rumours of us being forced to make X number of cuts weren't true. (Censor Board chief) Prasoon Joshi gave us a fair certificate when you consider the pressure that was on him. And now, when one sees the film, s/he questions what the hullabaloo was all about?"
Asked if he thought support from the film industry had been inadequate, Mr Bhansali told mid-day, "This is my film, it is my battle. A few of them, like Javed Akhtar, Shabana Azmi, Samir Soni, Sudhir Mishra and Ashoke Pandit, supported me earnestly and told me to stay strong. But, there was no obvious solution to my fight. So, everyone was helpless."
Despite lukewarm reviews, "
Padmaavat
" has been warmly welcomed at the box office. The film's box office total in India is almost at Rs 150 crore in under a week. It's also setting cash registers ringing abroad. "
Padmaavat
" stars Deepika Padukone in the title role of Padmavati. Ranveer Singh plays Khilji with Shahid Kapoor cast as her husband Ratan Singh.