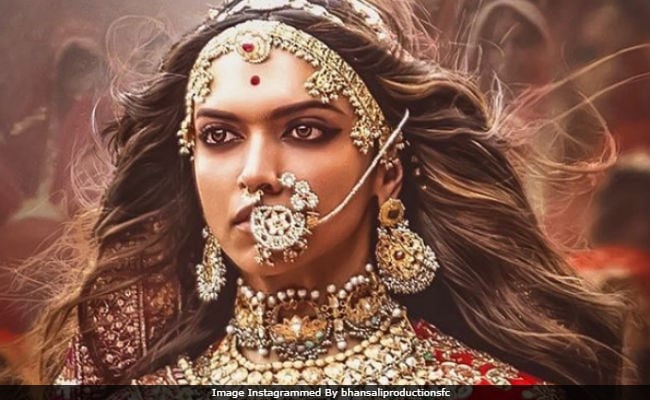 Highlights
"When you do that, you will realise, it's so powerful" she said
Deepika Rani Padmavati, who had committed jauhar in Chittor fort
Shahid said that 'every practice happens for various reasons'
New Delhi:
Days after actress
Swara Bhasker's open letter to director Sanjay Leela Bhansali
went viral, "
Padmaavat
" stars Deepika Padukone and Shahid Kapoor have urged for the film to be seen in the context of the historical period it is set in. Ms Bhasker's powerfully-worded letter makes a case against the film, arguing that it glorifies
jauhar
and
sati
, acts that denied women their basic right to life. Speaking to
DNA
, Deepika emphasised that "
Padmaavat
" does not 'endorse
jauhar
.' Shahid told news agency PTI that "
every practice happens for various reasons
." If that sounds thin, he qualified it by saying that the
jauhar
scene should be viewed keeping in mind that motives of the central character in it - Rani Padmavati, played by Deepika. Shahid takes the role of her husband Ratan Singh.
Deepika Padukone told
DNA
, "Let me put things in perspective. We are not endorsing
jauhar
. You must see the scene/practice in context to the period in which it was shown. And when you do that, you will realise, it's so powerful. You do not feel like she is doing anything wrong. You want her to embrace the flames because she is going to be united with the man she loves."
Shahid Kapoor's defence, made to PTI, was this: "What happened right before the
jauhar
scene? The king died. How can it be a celebration when the king has died? Every practice happens for various reasons. Within this film, Padmavati believed she would want to go into the fire as opposed to handing herself over to a man who is so evil, that he is ready to kill the entire kingdom to achieve one woman. Now you decide whether that's a good thing or a bad."
Swara Bhasker's op-ed pointing out that this is, indeed, bad has been both applauded and decried. Critics have focused on her use of the word 'vagina' - the title of her open letter explains how she felt "reduced to a vagina" after watching the film. Speaking to news agency ANI, Ms Bhasker said, "I
didn't expect so much chaos
just because I used a word which starts with 'V'".
While neither Deepika Padukone, director Sanjay Leela Bhansali or actor Ranveer Singh have commented directly on the open letter, Shahid told news agency IANS, "I haven't read it yet. We have been busy with other things, but I think this isn't the right time. It has been a tough battle for us to be able to bring forth the film to the audience. It feels great to receive support from the entire industry but it feels odd that someone said something on a personal level." "Padmaavat," which opened last week after several fraught months, is performing well at the box office, with Rs 129 crore at last count.