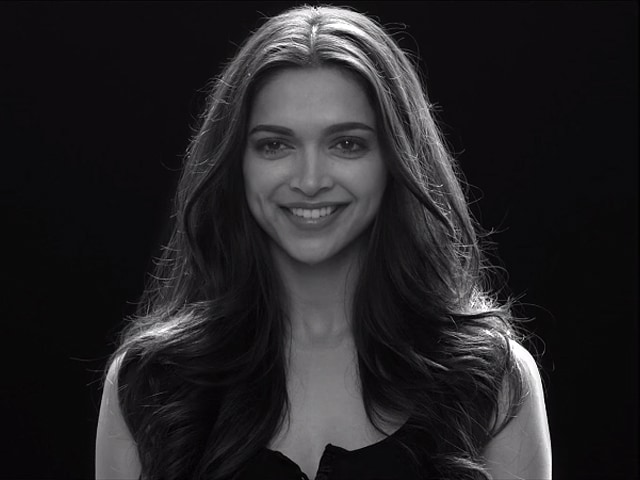 New Delhi:
Actress Deepika Padukone and director Homi Adajania's short film on women empowerment is winning praise from all corners of Bollywood. The film, titled My Choice, is one in a series of the Vogue Empower campaign and features 99 women from different walks of life, one of who is Homi's Finding Fanny heroine Deepika.

Amitabh Bachchan, Alia Bhatt, Farhan Akhtar, Karan Johar and others have hailed the film, describing it as "something people should start taking seriously." (Also Read: Deepika Bats for Women Empowerment in Short Film My Choice)

Amitabh Bachchan, who co-stars with Deepika in the upcomingPiku tweeted:

T 1815 - Homi Adajania makes a pertinent 2 min film 'My Choice' .. http://t.co/SUJowJG8Vw .. Women Empowerment .. !!

— Amitabh Bachchan (@SrBachchan) March 28, 2015
Columnist Twinkle Khanna, who has dedicated recent pieces to women's issues, tweeted:

"@homiadajania: My Choice http://t.co/ZLpgHkun1n speak up for the brave & empowered Indian woman Pl RT & spread awareness -#mustwatch#fab

— Twinkle Khanna (@mrsfunnybones) March 29, 2015
Alia was also all praises for the short film:

Something people should really start taking seriously #MyChoice@homiadajania@deepikapadukone@VOGUEIndiahttp://t.co/BHxFuU1Nl8 NAILED IT!

— Alia Bhatt (@aliaa08) March 29, 2015
Alia is herself the star of a previous Vogue Empower film titled Going Home, which was directed by Vikas Bahl and caught the attention of Two and a Half Men star Ashton Kutcher.

Farhan Akhtar, whose sister and wife, filmmaker Zoya and hairstylist Adhuna, also feature in the video tweeted:

99 women unite in delivering a powerful & relevant statement --> My Choice. Watch. Share. http://t.co/Ox0NalYY0x@homiadajania@VOGUEIndia

— Farhan Akhtar (@FarOutAkhtar) March 28, 2015
Filmmaker Karan Johar tweeted:

Inspirational! Strong and Relevant! More power to @homiadajania@voguemagazine .... http://t.co/CBCNBOikK1 well done girl gang!!!

— Karan Johar (@karanjohar) March 28, 2015
Diana Penty, Deepika's co-star in the Homi Adajania-directed Cocktail, tweeted:

Have you watched @homiadajania's #MyChoicehttp://t.co/WFM3mGWqc9 for #VogueEmpower? This is how it should be. And it starts with you.

— Diana Penty (@DianaPenty) March 29, 2015
Actress Aditi Rao Hydari tweeted:

Gently but firmly- It's MY CHOICE! @VOGUEIndia@deepikapadukone@homiadajania#MyChoice#VogueEmpower 👏👏👏👏 http://t.co/LBwYY5xqCe

— Aditi Rao Hydari (@aditiraohydari) March 29, 2015
From actress Nimrat Kaur, who also features in the video:

Brilliance by @vogueindia@homiadajania for what truly is the universe...a woman. Encore ❤️ http://t.co/tAnaIgc4tcpic.twitter.com/trt3DDoR7p

— Nimrat Kaur (@NimratOfficial) March 28, 2015
Several other celebrities also spoke up:

CHECK THIS VIDEO OUT -My Choice http://t.co/tB0WXekAaa spread awareness on women's empowerment. @homiadajania@deepikapadukone Love it!

— Nargis (@NargisFakhri) March 29, 2015
Fantastic film by @homiadajania Beautiful and powerful.. http://t.co/QjbShgeo8v#MyChoice#VogueEmpower

— maria goretti (@mariagorettiz) March 29, 2015
A wonderful 2 min film by @homiadajania on women's empowerment http://t.co/33hu0bN8S4#mychoice check it out. More power to the ladies.

— arjun rampal (@rampalarjun) March 29, 2015
Superbly written, wonderfully photographed film by @homiadajania My Choice http://t.co/AyJGnX7WDB Women will be what they Choose to be.

— Rahul Bose (@RahulBose1) March 28, 2015
Great job by @homiadajania and the super talented @Anaita_Adajania .. Must watch and share http://t.co/BYG1h86wyz

— Abhishek Kapoor (@Abhishekapoor) March 29, 2015
A film on women empowerment by @homiadajania a must watch & share.. http://t.co/9ywWkiv8bl

— Ritesh Sidhwani (@ritesh_sid) March 29, 2015
In the video that lasts a little over two minutes, Deepika calls for a change in the "caged" mindset of men and asks them to stop judging women for what they wear, do and other life choices.