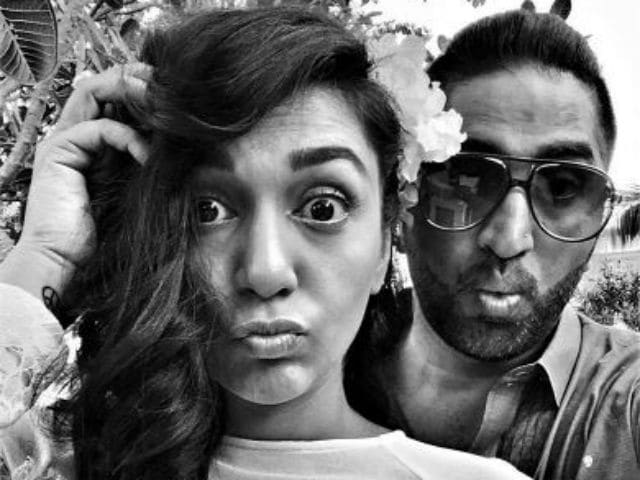 Highlights
Shveta's friend Nikhil Chinapa announced the news on Twitter on Wednesday
The actress married Hermit Sethi in 2012. This is their first child
Shveta was last seen 2015 TV series Ek Tha Chander Ek Thi Sudha
New Delhi:
"Your mamma is as ready as she can be," write TV star Shveta Salve in an open letter to her unborn baby last week. Baby has now arrived.
Shveta and her husband Hermit Sethi welcomed a daughter, as per this baby announcement on Twitter by their friend Nikhil Chinapa on Wednesday.
Dear world, @shvetasalve and @hermitsethi are the proud parents of a beautiful baby girl. Call them, it's unlikely they're checking Twitter.

— Nikhil Chinapa (@nikhilchinapa) August 10, 2016
Shveta, who married Hermit in 2012, recently Instagrammed a picture of baby gifts she had received.
Last week,
Shveta's blog on her impending motherhood and its letter to her baby went vira
l.
The actress, who made her debut with 1998 TV series
Hip Hip Hurrays
, has been seen in 2002's
Lipstick
, 2006's
Jhalak Dikhhla Jaa
, 2001's
Kaahin Kissii Roz
and 2006's
Left Right Left
. She was last seen in 2015's
Ek Tha Chander Ek Thi Sudha
.
She also acted in films like 1999's
Pyaar Mein Kabhi Kabhi
, 2011's
Dil Toh Baccha Hai Ji
and 2013's
Kurukshetra
.