New Delhi:
Highlights
Arjun Rampal says Arun Gawli is a god fearing man
Arjun says Arun Gawli was reserved in the beginning and opened up later
Arjun Rampal's Daddy, based on Arun Gawli, releases tomorrow
Arjun Rampal stars in this week's
Daddy
, the subject of which is gangster Arun Gawli. Arjun Rampal revealed everything about
his first few meetings with Arun Gawli
, in which the latter seemed reserved. The national Award-winning actor said that Arun Gawli seemed very different from his media portrayal, which 'intrigued' him. "I met him when he was out on parole. The first few times, he was slightly sceptical and I understood that he's reserved because of his colourful past. What I found interesting was that people called him Daddy. Usually they refer to a don as "Bhai" or "Don" I realised that although dreaded, he had another side which intrigued me."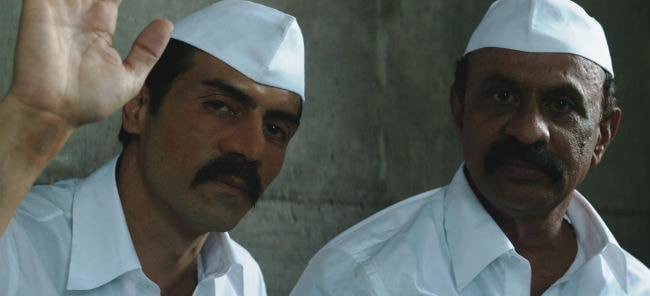 "He's not flamboyant, doesn't go to dance bars and blow up money on bar girls and mistresses. He's spent half his life in jail but is a God fearing, family man. At home, there are photographs of Gods everywhere,
he is always praying
," Arjun Rampal added.
Of their later association, Arjun Rampal said: "After a few meetings, he started opening up to me. I assured him that it wouldn't be a propaganda story, I wanted to tell it the way it is, in a realistic manner. His consent convinced me this was a man with self-confidence."
Watch the trailer of
Daddy
:
Daddy
is directed by Ashim Ahluwalia and co-produced by Arjun Rampal. The film also stars Aishwarya Rajesh, Nishikant Kamat, Anand Ingale and Rajesh Shringarpure.
Daddy
is releasing alongside
Poster Boys
starring Sunny Deol, Bobby Deol and Shreyas Tapade.
Get Breaking news, live coverage, and Latest News from India and around the world on NDTV.com. Catch all the Live TV action on NDTV 24x7 and NDTV India. Like us on Facebook or follow us on Twitter and Instagram for latest news and live news updates.