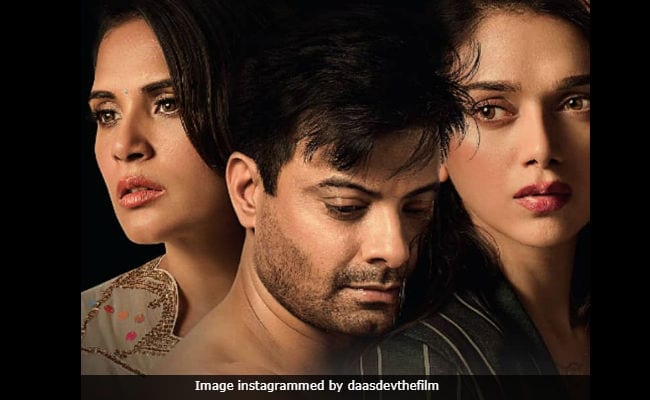 Cast: Richa Chadha, Rahul Bhat, Aditi Rao Hydari, Saurabh Shukla, Anurag Kashyap, Dalip Tahil
Director: Sudhir Mishra
Rating: 4 Stars (out of 5)

Dedicated at once to Sarat Chandra Chattopadhyay, William Shakespeare and freedom fighter-politician Dwarka Prasad Mishra (the director's own grandfather), Sudhir Mishra's first film since 2013's Inkaar is an audacious, dizzying, pulsating drama that merges two literary classics, Devdas and Hamlet, and transports them to a place light years away from their respective cores.

The doomed love story of Devdas gets a vigorous contemporary spin - it isn't quite as downbeat as the much-filmed original - and the tragic revenge saga of Hamlet winds up in a shadowy political household where intrigue and conspiracy lurk in every shady nook.

The writer-director locates his intriguing synthesis in the explosive epicenter of a regional power struggle in a fictional Uttar Pradesh town where the law is at the mercy of the very people who are charged with enforcing its rule. The jaunty, sweeping, rough-hewn storytelling style - he favours high-pitched expression over subtle enunciation, especially in the dramatic flashpoints - mirrors the fraught, unsteady nature of the world he depicts.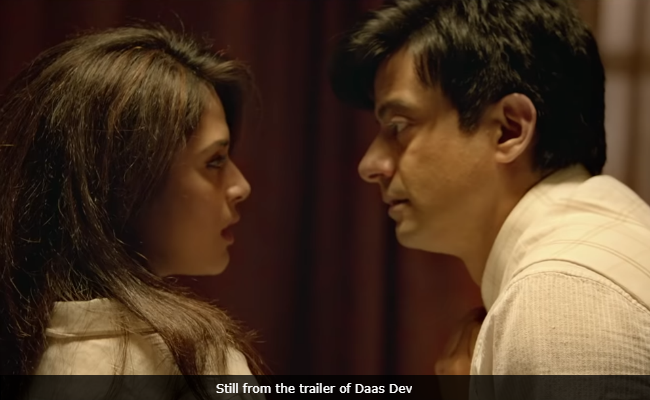 Mishra has a bunch of tremendously malleable actors to interpret his vision. They go all out to live their parts. Good as the three principal actors - Rahul Bhat, Richa Chadha and Aditi Rao Hydari - are, it is the supporting cast of Saurabh Shukla, Vipin Sharma, Sohaila Kapur, Ekavali Khanna, Anil George, Deepraj Rana and Vineet Kumar Singh that propels the drama forward.

They play a bunch of excitable, loud and irrepressible characters in a story of love, lies, greed and skullduggery that hinges on grand dramatic flourishes. The film seeks to draw attention to many politically inflected issues of the day - land rights, farmers' unrest, indiscriminate bauxite mining and political adventurism bred by a sense of impunity - but does not get bogged down by its bleeding-heart impulses.

Daas Dev hits the ground running and plunges headlong into the heart of the action. It reveals its key dramatis personae in a blinding rush. The early breakneck speed may be disorienting for some, but it is absolutely in order. It encapsulates the chaos and cacophony of a setting that is infested by power-crazed men jousting with all their might to protect their turfs and wily women blessed with strong survival instincts.

It isn't solely by separating Dev and Daas in the title and changing the established sequence that Mishra flips the gender balance around. The women in Daas Dev are no pushovers. They are strong-willed, assertive individuals who can stare down anybody who looks them in the eye in the misplaced hope of browbeating them into submission.

And it isn't just the present-day Paro and Chandramukhi who don a steely cloak. In one startling scene, a political muscleman who has fallen foul of the male protagonist uses the women in his home - his three wives and 15 daughters - as a protective shield. The women give absolutely nothing away and Dev eventually has to beat a hasty retreat.

At another crucial plot point, the one woman in the story who seems trapped in silent oblivion - Paro's reticent mother Malti (Ekavali Khanna) - finds her voice and asserts her presence. She is a bolt from the blue, a shriek of defiance, a reminder that no woman in this seemingly patriarchal set-up is to be taken lightly.


The songs that Mishra employs to further the film's thematic philosophy - they are composed around the poetry of Bulle Shah, Faiz Ahmad Faiz, Munir Niazi and Gaurav Solanki, who is in illustrious company but not a whit out of place with his anthem-like Azaad kar number sung zestfully by Swanand Kirkire.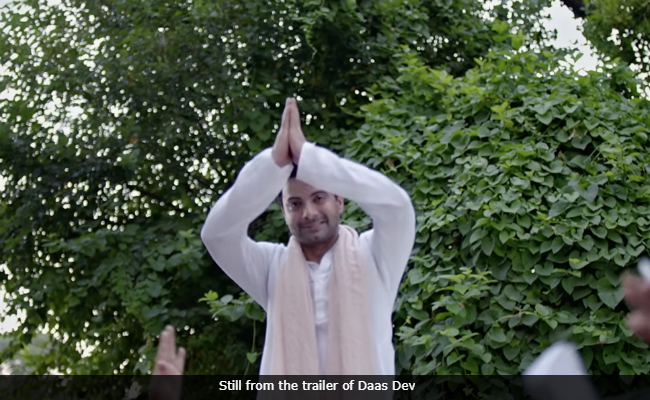 The editing by Archit Rastogi is true to the spirit of the tale, lending the narrative its pace and dynamism while director of photography Sachin K. Krishn's controlled lighting and evocative play with shadows and silhouettes create the right visual angularities for this twisted tale of relentless trickery.

The male protagonist, Dev Pratap Chauhan (Rahul Bhat), the scion of a political family that has seen better days, is a drunken wreck, a complete misfit in this jungle. But circumstances suck him into the vortex of overarching ambition and unbridled passion. His mind addled with drugs and drinks, Dev is driven by the imposed need to carry his father's legacy forward and his wavering emotions for his childhood love, a feisty Paro Singh (Chadha), and the willowy femme fatale Chandni Mehra (Hydari).

Daas Dev, about individuals grappling to take control of their fates, is a tale told by a woman - Chandni, a present-day incarnation of Chandramukhi, who banks upon her seductive guiles to manipulate the men around her who feel that they wield power over her but are in reality mere putty in her hands. Dev is no exception.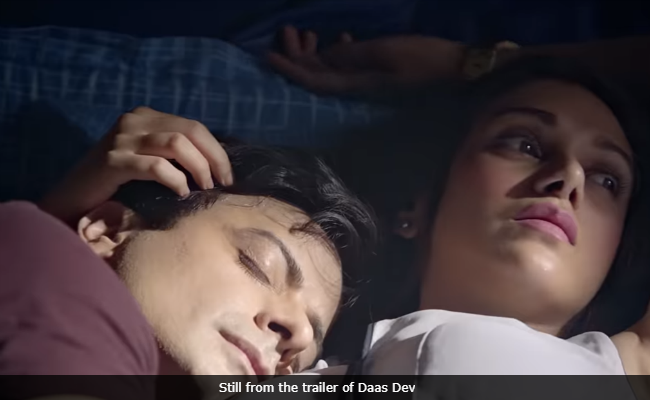 The film opens in Jahana, Uttar Pradesh, in 1997. A chopper carrying a popular activist-politician Vishambhar Pratap Chauhan (Anurag Kashyap) explodes in mid-air as soon as it lifts off from a rally ground. Just before the incident, we have seen the man deliver a fiery speech exhorting farmers to fight for their rights. The regional satrap's brother Avdhesh takes over the reins of the party.

Twenty years later. Delhi. The late Vishambhar Pratap's son, Dev, is waylaid by goons led by a businessman he owes a large sum of money to. He has a gun pointed at his head. "You don't kill a horse you've put your money on," Dev wisecracks. He is taken captive. The encounter ends in a bloodbath unleashed by another moneybag, Shrikant Sahay (Dalip Tahil). Chandni, Shrikant's mistress, keeps a close eye on the goings-on.



As the action shifts back to Jahana, the onus is now on Dev to work his way around a maze of intrigue and dangerous ploys aimed at reviving his father's hold over the region. Involved actively in the game are his uncle Avdhesh (Saurabh Shukla), his widowed mother Sushila Devi (Sohaila Kapur), the family's loyal retainer Naval Singh (Anil George), opposition politician Ramashray Shukla (Vipin Sharma), his nephew Milan Shukla (Vineet Kumar Singh) and a rough and ready hatchet man Prabhunath Singh (Deepraj Rana).


Dev's followers begin to see shades of his father in him, but he is barely willing to lead the flock. His engagement with the power games that he is thrust into is tentative at best. He isn't comfortable at all being a slave to his legacy. He opts to focus instead on his relationship with Paro. But the rules that obtain here are beyond his control and he will have to exert himself to break free.
Daas Dev
must rank among the better screen adaptations of
Devdas
, not the least because of its daring, free-wheeling departures from the norm laid down for cinema derived from literary sources.