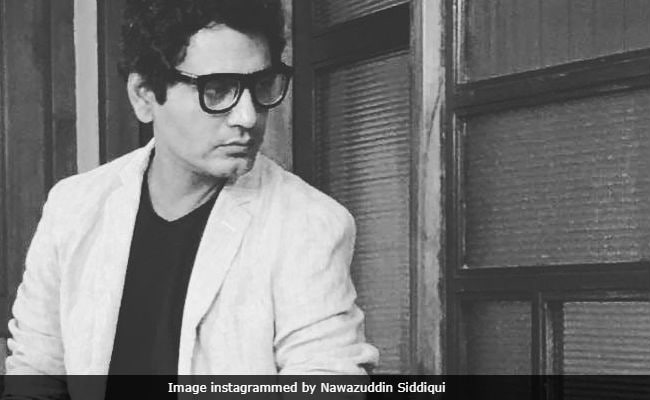 Highlights
Advocate Gautam Gulati has filed the complaint with NCW
He bargained a woman's modesty to sell his book, he said
Mr Gulati hasn't met or spoken to Niharika Singh
New Delhi:
Actor Nawazuddin Siddiqui's
tell-all biography, titled An Ordinary Life: A Memoir
, is featuring in headlines for all the wrong reasons. After the 'facts' stated by Mr Siddiqui about his relationships were rebuked by his
Miss Lovely
co-star Niharika Singh and Sunita Rajwar, his former girlfriend, whom the
Kick
actor mentioned in one of the chapters, a Delhi-based advocate has filed a complaint against Nawazuddin Siddiqui in the National Commission for Women (NCW) for "outraging the modesty of his
Miss Lovely
co-star," reports
mid-day
. Gautam Gulati told the daily that he doesn't know Ms Singh and neither has spoken to her on the matter. I have lodged a complaint with NCW with a request to give direction for the registration of FIR under sections 376 (rape), 497 (adultery) and 509 (insulting the modesty of a woman) of IPC. He was evidently married when he was having an affair with Niharika and kept her in the dark about it," Mr Gulati told
mid-day
.
"The actor has published it without having second thoughts about how this kind of act can ruin the married life of the victim. For minting money and garnering free publicity for his book, the actor has bargained the modesty of a woman," Gautam Gulati wrote in his complaint.
An excerpt from Nawazuddin Siddiqui's biography, which was initially published in
mid-day
, read: "For the very first time I went to Niharika's house... When she opened the door, revealing a glimpse of the house, I was speechless with amazement. And I, being the lusty village bumpkin that I am, scooped her up in my arms and headed straight for the bedroom. We made passionate love. And just like that, out of the blue, I began a relationship with Niharika Singh, a relationship which I did not know then would last for almost one and a half years."
Later, Niharika Singh released a statement, in which she said that Nawazuddin Siddiqui has distorted facts to sell his book. "Nawaz and I had a brief relationship during the making of
Miss Lovely
that lasted less than a few months. He obviously wants to sell his book and it would appear that he is willing to
exploit and disrespect a woman just to do so
. He has chosen to fabricate stories and manipulate a fleeting relationship. None of what he has written has been with my knowledge, let alone my consent. It is this very aspect of Nawaz that caused me to end my relationship with him in the first place."
On Friday, Sunita Rajwar wrote in a lengthy Facebook post that Nawazuddin Siddiqui is a 'symapthy seeker.' She wrote: "He leaves o opportunity to get sympathy from others - be it his complexion, his economical background or even his struggling days (when he worked as a watchman)."
In his biography, Nawazuddin Siddiqui wrote that Ms Rajwar left him because he was struggling but she wrote on Facebook that she left Nawazuddin because he used to make fun of their relationship between their common friends, which disgusted her.
Here's Sunita Rajwar's Facebook post: