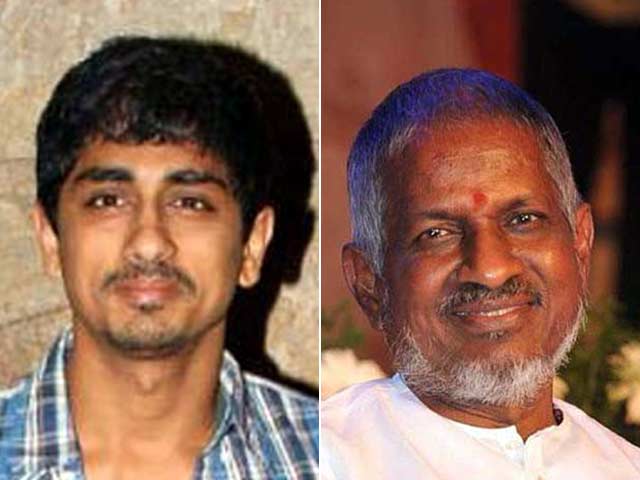 Chennai:
With Tamil Nadu reeling its worst floods ever and rescue operations getting underway, actors Siddharth and RJ Balaji, have done their bit for the those affected.
Siddharth, whose house in the city was submerged under the water, stepped out and helped the people.
The Rang De Basanti star and Balaji formed teams to help people stranded in different parts of the city.
Siddharth was soon joined by actors Vishnu Vishal, Udhayanidhi Stalin, Karthi, Khushbu Sundar and Vishal Krishna Reddy. Popular multiplexes like SPI Cinemas and AGS Cinemas also opened their doors to offer shelter. Many came forward and lent their cars which were used to rescue people from the flooded areas.
It was heartening to see Siddharth and Balaji come out and help people. We were touched by their gesture and thus wanted to help too," Ram Kumar, who joined Siddharth and his team of volunteers, told IANS.
The teams went around the city collecting food packets, 50 to 100 per batch, and other essentials and getting them delivered to people.
Those who couldn't come out and volunteer were requested to send donations to Chennai Micro Fund trust, which was used to carry out relief work.
Social media played a pivotal role in this movement, helping the city to get back on its feet.
From updating people about the situation on the ground to tracking somebody's whereabouts with the website chennairains.org collating all information, social media played a big role.
Support also came from music maestro Ilayaraja who reached out to a group of hearing and speech impaired children whose convent was submerged under four feet of water.
The 72-year-old insisted on meeting the children, despite being warned of the high water level.
With life yet to return to normal in the state, these stars continue to work round-the-clock doing their bit to help those in need.