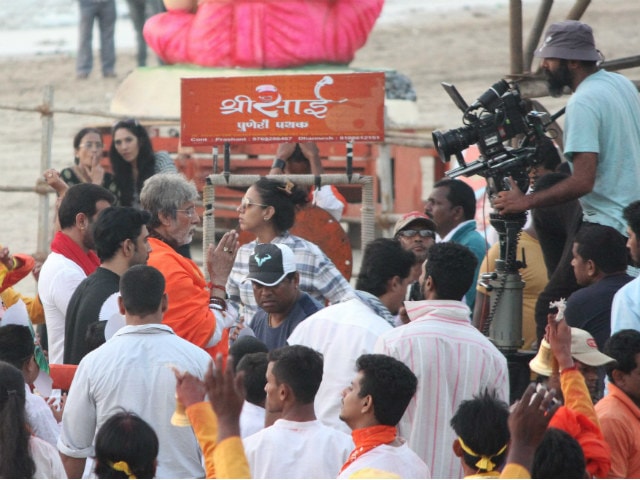 Mumbai:
In a cul-de-sac of an Aarey Colony slum, Rakesh and his four-member family have an awkward conversation over their measly lunch -
chapatti
s (fewer than usual) and
daal
. His wife, Kamla, didn't have money to buy vegetables last morning. Unlike other days in their happy household, the air was tense and uncomfortable. Their sons, aged nine and seven, could feel something amiss, but hadn't dared to broach the subject that was on everyone's mind.
"Discussing and debating the unfairness of it all is futile for us. We only care about how much
aloo
,
gobhi
and
bhindi
cost," says Rakesh, a junior artiste, who, like all his other colleagues, seems to be the worst hit by
PM Narendra Modi's announcement to demonetise Rs 500 and Rs 1,000
yesterday onwards. He received his Monday wage on Tuesday evening and within a couple of hours, the news trickled in. "I don't know when I will be paid next."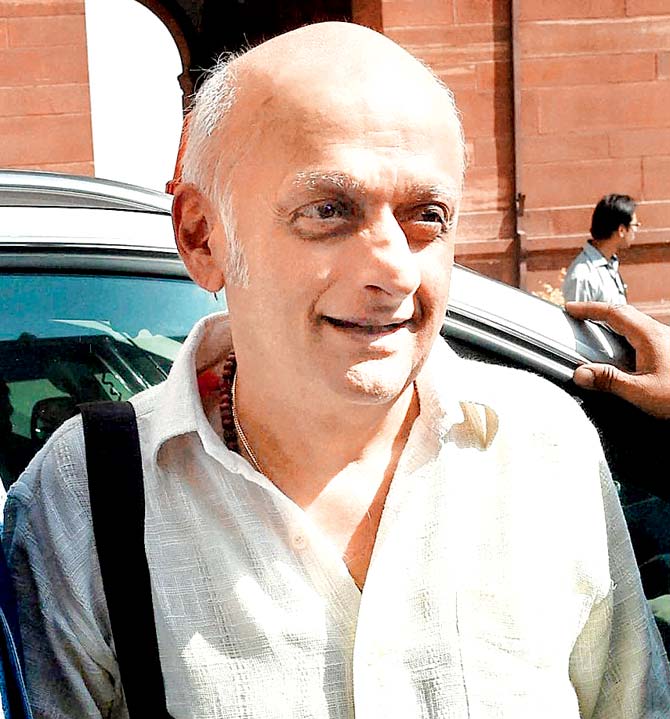 Pappu Lekhraj of the Junior Artistes' Association says, "People like Rakesh are the worst affected because they depend on daily wages to light fire in their kitchens. We also need to get organised. For the last many decades, we have not maintained records since we make payments on daily basis. On Tuesday, we cleared Monday's dues. Wednesday onwards, we are keeping track of each junior artiste and their shifts, including overtime. Most extras make money from daily soaps, but producers have asked us to make payments only when the situation normalises."
Fortunately, the situation for the stuntmen, who also draw daily wages, is a lot better. Mohammed Aejaz of the Stuntmen's Association of Motion Pictures says, "We get our payments in bulk, by way of NEFT or pay order. There is hardly a two per cent cash transaction for stunt artistes. Producers commission stunt directors, who, with the help of our association, choose fighters and body doubles. The payment is made to the association which then disburses money to individual bank accounts. Even spotboys and lightboys are part of a larger organisation, which don't do cash dealings."
Veteran producer Mukesh Bhatt maintains
the demonetisation move is for the industry's larger good
. In recent years, Bollywood has seen a decline in black money, which was mostly prevalent in the '80s and '90s. "Since 2000, black money has been abolished from the film industry. We are a clean industry. Today, everyone is paid in cheques. But, I worry for my associates. My security guard has been stressed all day since he had just two R500 notes in his wallet. They have no value now," says Bhatt.
Question mark hangs over Friday footfalls
Amod Mehra, trade analyst, says the effect of NaMo's decision was felt on Wednesday since there was a big drop in footfalls in theatres. "People's focus now is on getting daily life back on track, rather than going to watch a film. So, it will definitely make a dent in the collections of 'Rock On 2', which releases tomorrow." Hardly 10-20 per cent of the audience prefers online booking, he adds, "In smaller cities, people buy tickets at the windows. Without cash in hand, how will they go to a theatre?"
Distributor-exhibitor Akshaye Rathi, however, disagrees. He says the impact on
Rock On 2
would be minimal. "If it were a more massy film, like a Sultan or a Dangal, and evokes as much curiosity in small towns of Uttar Pradesh as much as in Mumbai, then there was reason to worry. Rock On 2 is mainly for college kids who like to avail cash back on credit cards and use other online payment methods. The convenience fee being waived off would also work in their favour."
However, the impact on Harry Baweja's
Chaar Sahibzaade: Rise of Banda Singh Bahadur
, which is also releasing tomorrow, could be lethal. The first part was a hit, the maximum revenue coming from Punjab. "In urban centres, the footfalls should be good, but in smaller cities, it may get off to a weak start. You can't expect a card-swiping machine in small towns," Rathi says.
-
(This story has not been edited by NDTV staff and is auto-generated from a syndicated feed.)