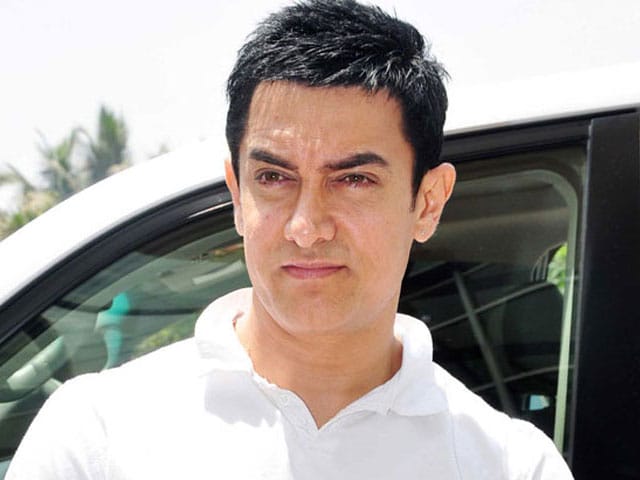 New Delhi:
It's been a week since actor Aamir Khan invited social media wrath by describing the AIB Roast as 'violent' but while he may no longer be the favourite topic of discussion in drawing rooms and online, many of his colleagues are continuing to pour scorn on the PK star who freely admitted he hadn't watched more than a brief portion of the controversial show. (Also Read: "Aamir Khan, Mind Your Business," Says Russell Peters)

Not a day seems to go by without Aamir being savaged by one or another showbiz-wallah who want to remind the actor of the transistor in PK and the DK Bose song in Delhi Belly. His Dil Hai Ki Manta Nahin co-star Pooja Bhatt told Hindustan Times, "I am appalled at his sudden self-righteous mode. He has completely forgotten his body of work - the double meaning song, Bhaag DK Bose - in Delhi Belly, and the PK poster where he left nothing to the imagination, putting Sunny Leone to shame." During Sunday's India-Pakistan match, author Samit Basu joked on Twitter: "Meanwhile, somewhere Aamir Khan is offended by the quality of cricket nowadays while not watching this match." Stand-up comic Russell Peters, visiting from Canada, pronounced the most damning verdict of all - "please ask him to shut up" he said, while describing the actor as "not a real artist." (Also Read: Aamir Khan, be a Responsible Celebrity, Says Open Letter)

Normally, Aamir being told to 'shut up' by anyone would have prompted an outcry in his favour on social media. The exhortation to 'shut up' is after all an impingement on the right to free speech that so many of us are so busy defending currently - Aamir's freedom of speech. But the charge against the actor is much graver than simply inflicting his lack of a sense of humour on the public at large. (Also Read: AIB Roast Wasn't Funny, It was Violent: Aamir Khan)

In Mumbai last week, Aamir said the public skewering of actors Arjun Kapoor and Ranveer Singh "was a very violent event." He also said he had 'scolded' Arjun and Roastmaster Karan Johar and that he didn't intend to watch the entire show because he didn't think it was funny. This would possibly have been allowed to pass with some muted grumbling had it been said by anybody other than Aamir. But it wasn't someone else who said it, and many people have gone after him with a vengeance. Somebody who champions social justice on a show named Satyamev Jayate should be insisting that fundamental freedoms prevail, is the general thrust of collective opinion against Aamir.

That the man who devotes much of his time to topics of greater social and economic importance than insult comedy found the Roast unfunny might not have outraged people so if, just a few years ago, he hadn't found the script of Delhi Belly so awfully funny that he produced the film knowing only too well that it would be instantly accused of vulgarity and offend many, many folks. On TV show Aap Ki Adalat - the video of which director Anurag Kashyap posted on Facebook some days ago - the actor insisted that he understood why people "did not expect a film like Delhi Belly from Aamir Khan" but had made it anyway because the jokes made him laugh.


Four years after
Delhi Belly
- which, with its toilet humour and precariously worded
DK Bose
song, is in the same vein as the expletive-laced Roast - people apparently do not expect Aamir to denounce the Roast, now the subject of an FIR, as 'violent.' If he laughed at
Delhi Belly
, he ought to be laughing at the Roast, is the general sentiment.
Hypocrisy, it appears, is the sin Aamir stands accused of, and one that is harder to forgive than a misplaced sense of humour or the absence of one.
To think that he was once so beloved for playing slackers like
Jo Jeeta Wohi Sikandar
's Sanju and
Andaz Apna Apna
's Amar. The heart breaks.
Disclaimer: The opinions expressed within this blog are the personal opinions of the author. NDTV is not responsible for the accuracy, completeness, suitability, or validity of any information on this blog. All information is provided on an as-is basis. The information, facts or opinions appearing on the blog do not reflect the views of NDTV and NDTV does not assume any responsibility or liability for the same.