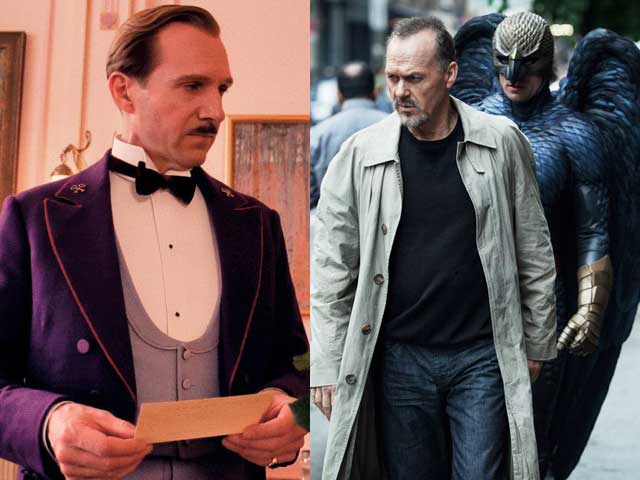 Los Angeles:
Birdman, The Grand Budapest Hotel and Guardians of the Galaxy took the top film honours at the Art Directors Guild's (ADG) 19th Annual Excellence in Production Design Awards.

The award ceremony took place here at the Beverly Hilton Hotel on Saturday.

Birdman, the dark comedy-drama starring Michael Keaton, bagged the award for Contemporary Film while The Grand Budapest Hotel and Guardians of the Galaxy won in the Period Film and Fantasy Film categories.

Hosted by comedian Owen Benjamin, the Art Directors Guild also honoured Christopher Nolan with the Cinematic Imagery Award.

This year's ceremony was the first time the ADG recognised each of its four crafts with a Lifetime Achievement Award. The first went to illustrator Camille Abbott, followed by scenic artist Will Ferrell, set designer John P. Bruce and production designer Jim Bissell.

The Production Designer in a fantasy film was awarded to Charles Wood for Guardians of the Galaxy.

The same award in the Period Film category was given to Adam Stockhausen for The Grand Budapest Hotel.

Kevin Thompson received the Best Production Designer award in a Contemporary Film for Birdman. The One-Hour Period or Fantasy Single-Camera Television Series award was bestowed upon production designer Deborah Riley for Game of Thrones - The Laws of Gods and Men, The Mountain and the Viper.


Production Designer Alex DiGerlandotrue won the One-Hour Contemporary Single-Camera Television Series award for
True Detective - The Locked Room, Form and Void
.
The Television Movie or Mini-Series trophy was given to production designer Mark Worthington for
American Horror Story: Freak Show - Massacres and Matinees
.
Production Designer Richard Toyon got the Half Hour Single-Camera Television Series award for
Silicon Valley - Articles of Incorporation, Signaling Risk, Optimal Tip-To-Tip Efficiency
.
Production Designer Derek McLane was honoured with the Awards or Event Special for designing the 86th Annual Academy Awards.
In the Multi-Camera Television Series category, production designer John Shaffner was chosen for
The Big Bang Theory - The Locomotive Manipulation, The Convention Conundrum, The Status Quo Combustion
.
For designing Variety, Competition, Reality, or Game Show Series, production designer Tyler B Robinson received the trophy for
Portlandia" - Celery
.
Production Designer Sean Hargreaves was given the Short Format: WebSeries, Music Video or Commercial designing award for Apple commercial -
Perspective
.