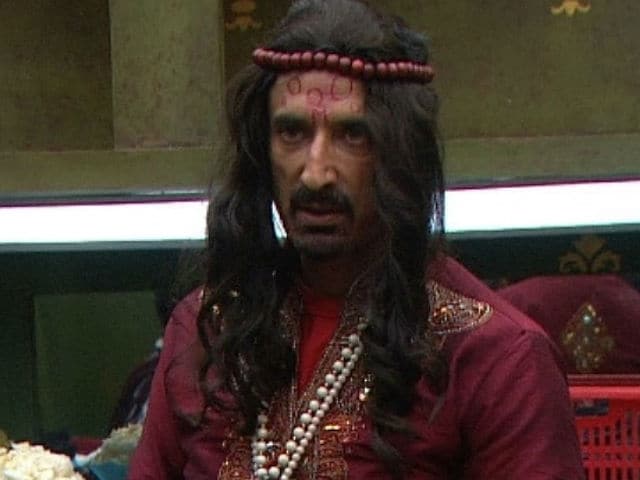 Highlights
Rahul mimicked Swami Om as part of Viral Video Fever task
Sunny Leone enters the house and gives an advice to the participants
The contestants are currently fighting for immunity
New Delhi:
Contestants in Bigg Boss' house are busy cooking up various scenarios based on set-up given by Bigg Boss himself as they are currently participating in the 'Viral Video Fever' task. The task started in the
episode which aired on November 21
and will end tonight and the 'Viral Video Fever' task is being judged by Sunny Leone. The housemates, divided in two teams, headed by VJ Bani and Lopamudra Raut, have so far made three videos each. The first video made by each team was discarded by Bigg Boss saying that it was not suitable for viewership on television. Bani's team wins the second round and Lopamudra's team settles the score in next.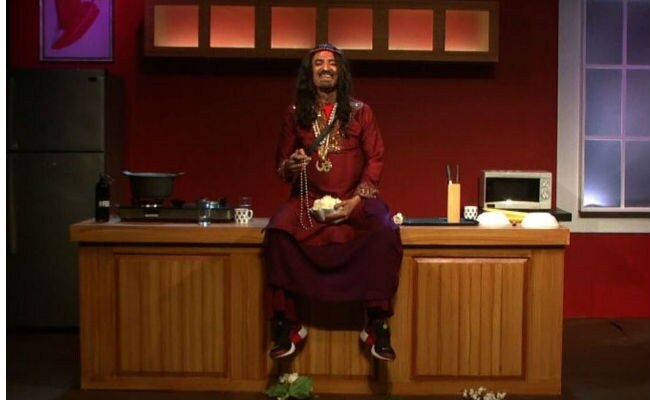 In tonight's episode, Bigg Boss gives kitchen as a set-up for the task. Bani's team comes up with an interesting idea to mimic Swami Om, who is 'always hungry.' They even make fun of Swami Om's staged exit from the show and desire to return to the house. Rahul Dev played the role of Swami Om in the spoof. He wore Swami Om's clothes and copied his antics to the T. Meanwhile Lopamudra's team staged a catfight between '
gharwali
' and '
kaamwali
' over the former's husband. The fourth set up offered by Bigg Boss is a bathtub. Swami Om is joined by both Monalisa and Lopamudra while Bani and Gaurav's skit may sure serve Bigg Boss' version of 'Viral Video Fever' task. But the score still remains same.
The viral video war is getting super entertaining & @sunnyleone seems to enjoy it the most!#BB10#Videohttps://t.co/lOyyKXqzGo

— Bigg Boss (@BiggBoss) November 22, 2016
Meanwhile, Sunny Leone, who is the assigned judge for the task enters Bigg Boss house after five years. She was a contestant during the fifth season of
Bigg Boss
. Sunny is so impressed by the contestants that she too decides to make a short video with the contestants and they enact a scene from
Sholay
. Manveer Gurjar plays Jai, Manu Punjabi is Veeru, Swami Om is Gabbar, Gaurav Chopra as Thakur, and Sunny Leone plays Basanti. Sunny also dances on Hema Malini's hit song from the film
Mai Naachunge
.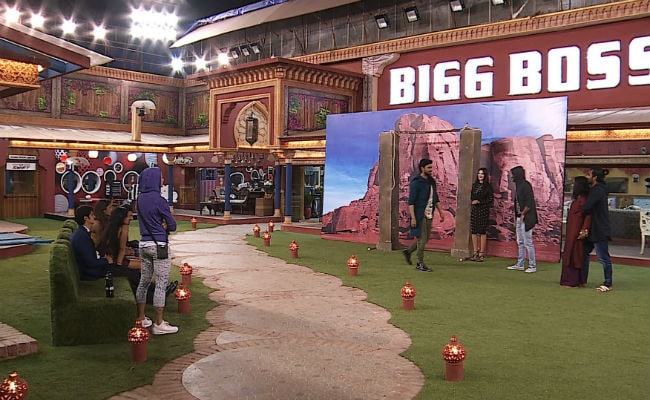 Sunny Leone leaves the house with a bit of advice for the housemates. "I know it's very difficult inside the house, but whenever you get the time you should have fun, laugh, cry, fight and whatever it is do it. When you leave from here it's over. And remember every single day 25-30 million people are watching you, how many people are that how many countries. So anytime you get to do any
masti
, then just do it yell, scream dance do everything because I am watching and the world is watching," she told housemates before leaving.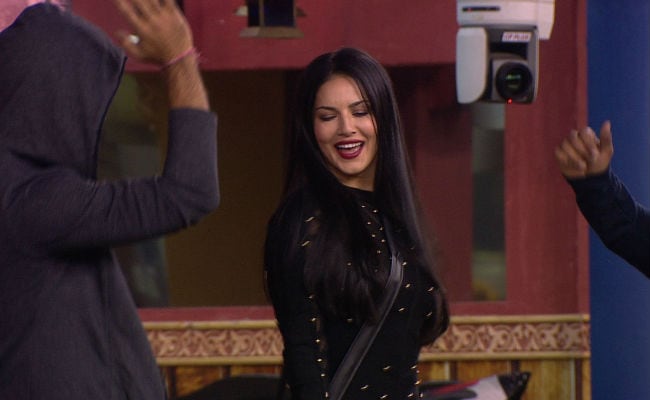 The 'Viral Video Fever' task was this week's immunity task wherein the winning team will be exempted from this week's elimination. Last two contestants were evicted from the house. Karan Mehra became the first celebrity member from the house to be evicted while Lokesh Kumari Sharma from Indiawale was also eliminated the following day.
After Karan and Lokesh's eviction 10 players are left in the race to win the 10th season of controversial reality show
Bigg Boss
. Gaurav Chopra, Rahul Dev, VJ Bani,
Monalisa (real name Antara Biswas)
, Rohan Mehra and Lopamudra Raut are playing as team celebs. Manveer Gurjar, Manu Punjabi, Nitibha Kaul and Swami Om make team Indiawale.