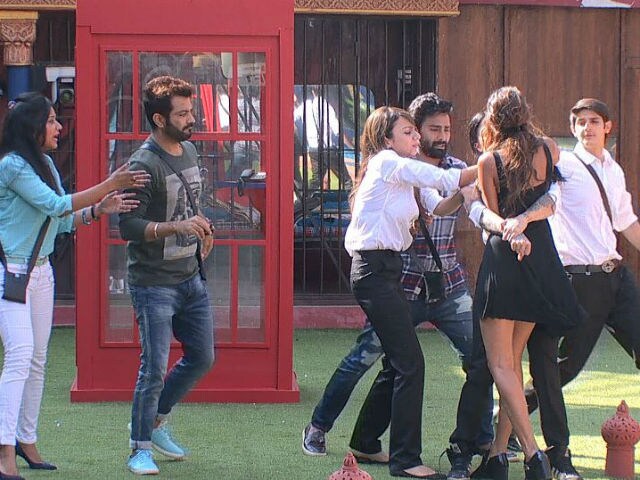 Highlights
Lopamudra said that Bani is fake
The luxury budget task was cancelled
Manveer and Nitibha discussed about their changed equation
New Delhi:
The contestants on Day 89 of Bigg Boss 10
, woke up to the song
What is mobile number
. Monalisa, Manu and Manveer discussed about the previous day's episode and spoke about how's Nitibha's conditional friendship with them. Manu then said that Nitibha tried to sort out her differences with Manveer just to mend her own ways. Later in the day, Bigg Boss announced that the luxuty budget task, 'BB Call Centre', will resume and today, the roles would be reversed. Lopamudra, Manveer and Manu become callers while Bani, Rohan and Nitibha would be call centre executives. Lopamudra, Manveer and Manu quickly decide their strategy for the task and plan to target Bani and Nitibha. Meanwhile, Rohan said that the Manu and Manveer will surely target him.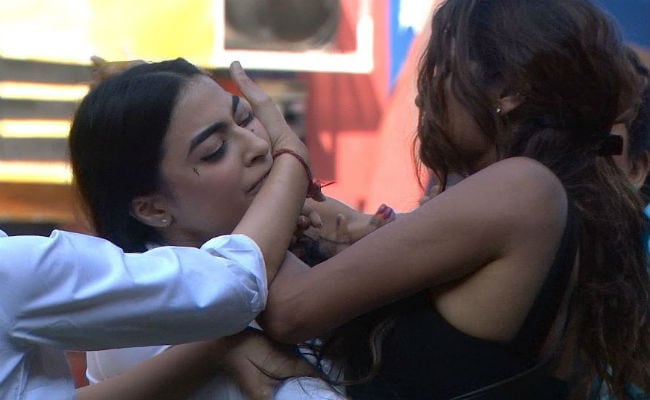 As soon as the buzzer to start the task rang, Manu made the first call to Bani and asked her to change her personality traits talking about the way she behaves with other housemates. He told her that she never valued Gaurav Chopra's friendship while he was in the house. He gave the example from her birthday when a cake had come for her, but Bani didn't share it with others and told her that she acted selfish.
As Manu ended his conversation, Lopamudra too made a call to Bani and told her that her accent is fake and she has a plastic face. Lopamudra further added that leaves no opportunity to put others down. She said that when Swami Om had commented about Bani's mother she had took a stand against him, but, when Priyanka used abusive words again her, Bani said took it very casually. Their conversation took an ugly stand when Lopamudra said that Bani uses her mother's name to gain sympathy from everyone. She banged the phone and warned Lopamudra to stop talking about her mother. As the call ended, an agitated Bani came up to Lopamudra and both of them then had major showdown. Bani told Lopamudra to mind her actions. Lopamudra too retaliated and then Bani physically attacked her.
The contestants tried to stop both of them and told Lopamudra that she shouldn't have used those words. Manu, Manveer and Monalisa said that Lopamudra's comments were uncalled for while Rohan too told her that she was wrong. Meanwhile Bigg Boss announced that due to Bani and Lopamudra's behaviour, the luxury budget task had got cancelled and warned them against the entire incident.
As the day ended, Nitibha and Manveer were seen discussing their friendship and both confessed that they truly cared for each other. Manu tried to speak to them, but Manveer asked him to stop. Manveer's words irked Manu, who later complained to Monalisa about the latter's changed behaviour.
On Saturday, Salman Khan will commence with the
Weekend Ka Vaar
episode, where Govinda share the screen with the actor.