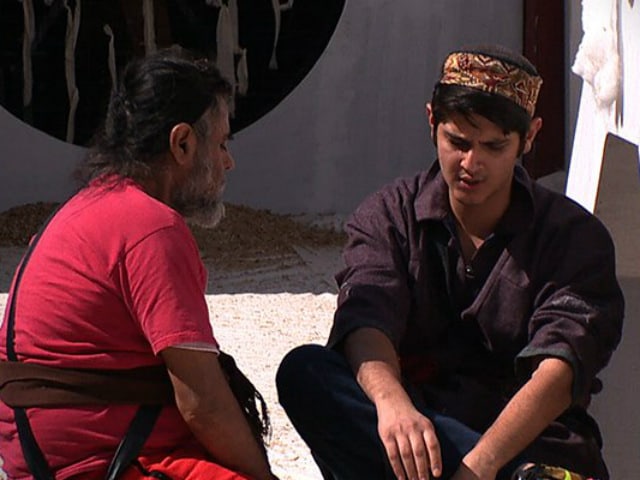 Highlights
VJ Bani is the first contestant to get evicted out of captaincy task
Swami Om tried to stop Rohan Mehra from entering the igloo
The contestants are enraged by Swami Om's behaviour
New Delhi:
The
Bigg Boss 10
episode on December 28 began with the contestants waking up to the song
Mast Baharon Ka Main Aashiq
. Bigg Boss introduced a new
task for captaincy
on Tuesday's episode - the Toofan Task, during which the housemates are required to enter an igloo placed in the garden area whenever an artificial blizzard hits the house. The last person to enter each time will be evicted and the remaining two contestants will fight for captaincy. VJ Bani became the first contestant to be evicted out of the race on Wednesday's episode. At present,
Bigg Boss 10
houses Lopamudra Raut, Manu Punjabi, Manveer Gurjar, Swami Om, VJ Bani, Gaurav Chopra, Monalisa and Rohan Mehra.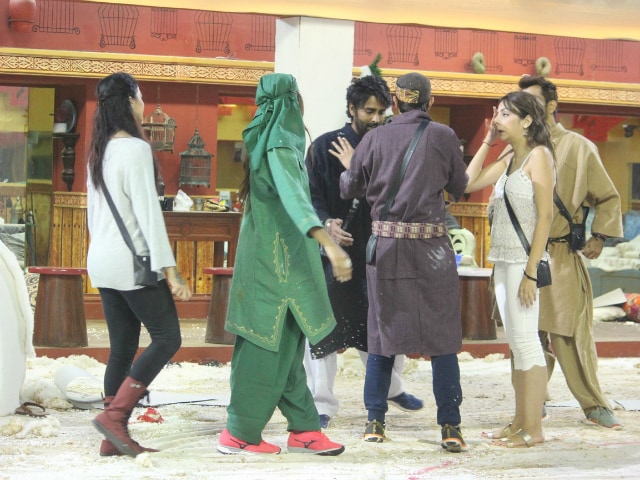 Rohan Mehra placed his seat
in front of Swami Om
in such a way that he blocked Swami Om's way. Soon, Swami Om wanted to shift his seat but Rohan completely blocked the entry to the tunnel to "teach Swami Om a lesson." Swami Om reminded Rohan that show host Salman Khan has asked Rohan to address him respectfully but Rohan turned a deaf ear to him. Swami Om even took off his Kashmiri attire saying he was feeling warm. Rohan and Swami got up to paint the garden area along with the rest of the contestants but returned to secure their seats soon.
Meanwhile VJ Bani got upset with Gaurav Chopra because she waited for Gaurav to have food with him but he arrived late. Gaurav told Bani to not stretch petty issues into long-drawn fights as it is unnecessary. They also have another argument towards the end of the show.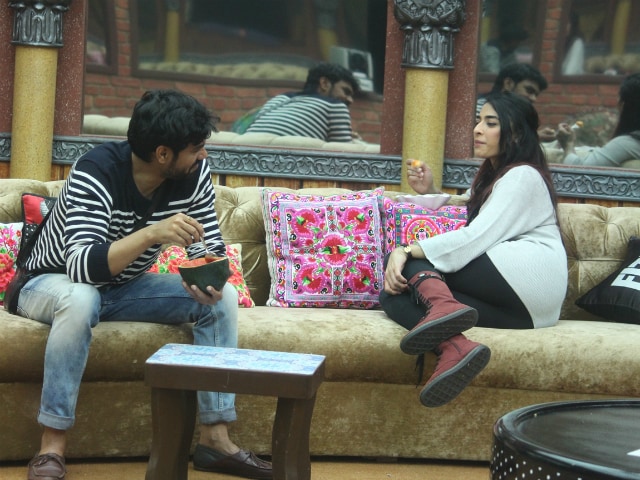 Swami Om also picked a fight with Lopamudra, who was instructed by Bigg Boss to demarcate the area around the igloo's entrance so that contestants to do not flock in front of the gate. When a snow storm hit the garden area for the second time, everyone rushed towards the gate. The contestants were divided on their opinion about who entered the igloo last - Lopamudra or Swami Om. Bigg Boss came to the rescue and announced Swami Om is evicted out of the game as he entered the igloo last.
While @lopa9999 says that she entered the igloo first, #OmSwami just doesn't want to agree! #BB10pic.twitter.com/lvFt6V1b3c

— Bigg Boss (@BiggBoss) December 28, 2016
When a blizzard hit for the third time, Manu, Manveer and Rohan rushed inside the igloo and Lopamudra was left out. Manveer also told Manu that he is ready to back out of the game as a birthday gift to Manu but Manu advised him to do otherwise.
When the blizzard hit for the next time, Swami Om, who was seating near the igloo, pulled Rohan Mehra
by the collar and tried to stop him
from entering igloo. Manu was evicted as he could not make it to the igloo in time. Soon after, the contestants lashed out at Swami Om, who was found hiding under his blanket. They pointed out that Swami Om could have hurt Rohan. Gaurav yelled at Swami Om and branded him "
ajeeb aadmi
."
Breaking from #BB10 house: #OmSwami tries to stop @rohan4747 from entering the igloo! Stay tuned to find out what happens next! pic.twitter.com/0vcUNLI5jl

— Bigg Boss (@BiggBoss) December 28, 2016
#OmSwami gets into trouble after housemates gang up against him! #BB10pic.twitter.com/jch8GRzRss

— Bigg Boss (@BiggBoss) December 28, 2016
The
Bigg Boss 10
episode ended with the housemates celebrating Manu Punjabi's birthday with a cake sent by Manu's girlfriend Piku.