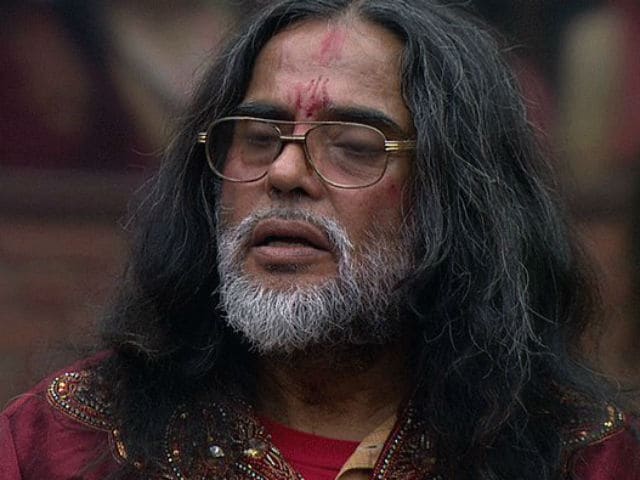 Highlights
The luxury budget task was introduced
Swami Om broke the house property
Priyanka and Swami also irked contestants by making personal comments
New Delhi:
On Day 65,
Bigg Boss 10
contestants woke up to the song
Ye Ladka Hai Deewani
and found out that the entire house had been divided into two parts and turned into a hostel. Then, the luxury budget task -
Gurukul
is announced, where the contestants had been divided into four couples Monalisa-Manu, Nitibha-Manveer, Bani-Gaurav and Lopamudra-Rohan. The couple had to exchange love letters by tricking their respective wardens. Swami Om had been appointed the warden for the boys hostel and Priyanka Jagga, the girls hostel warden.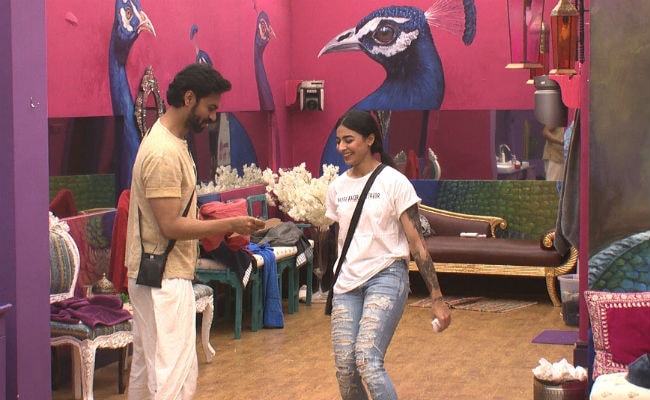 In the beginning of the task, S
wami Om got furious and attempted to break open the door
of the washroom, where Rohan and Lopamudra were hiding their love letters. Gaurav and Manveer tried to stop Swami Om, but he didn't listen to them. Later, Rohan and Swami Om got into an ugly fight leading to a verbal altercation. Swami Om further broke the door and then Bigg Boss asked everyone to come to the living room. However, Swami Om repeatedly defied Bigg Boss's order. Bigg Boss then had to deal with the controversial self-styled godman strictly and ordered him to keep a check on his behaviour. Bigg Boss also asked other contestants to make the task interesting and not violent.
As soon as the task resumed, Priyanka, the strict warden told her students that she would check everyone's locker. The locker had been given by Bigg Boss to keep the love letters. Bani and Monalisa disagreed and said, "Bigg Boss had not said this."
Agitated over Monalisa's statement, Priyanka made personal comments on Monalisa and Manu's relationship. Priyanka's repeated comments made Monalisa furious that further lead to a fight between Monalisa, Manu and Priyanka. Manu asked Priyanka not to comment on his family otherwise the consequences wouldn't be good.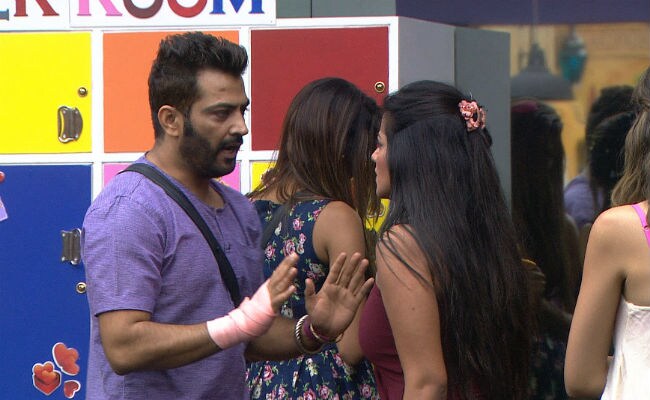 Later, Priyanka also was involved in a physical altercation with Nitibha and tried to take away the love letters written to her by Manveer. She also broke open her locker and tore all the love letters.
Lopamudra and Rohan were in strict scrutiny of both the wardens. As soon as they tried to exchange the love letters, Swami Om manhandled Rohan, who got injured.
Over Swami Om's intolerant behaviour, Bigg Boss cancelled the task and asked the contestants to submit all the provided material in the store room. He then called Swami Om in the confession room and issued an ultimatum to him that if he even tried to threat another contestants he would be kicked out of the show.