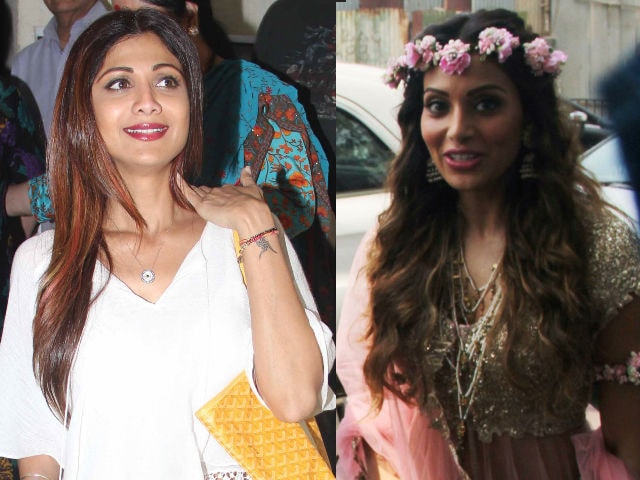 Mumbai:
It is well known that Shilpa Shetty and Bipasha Basu are best of friends. The paparazzi has spotted the two letting their hair down on several occasions. Now as Bipasha gets set to
tie the knot with Karan Singh Grover
, Shilpa unfortunately will not be able to attend the ceremony.
Sources inform that Shilpa had obviously planned to be with Bipasha on the special occasion, but had to change the plan at the last minute.
"Shilpa will have to fly to Nairobi today. She has been invited to perform for a charity and the money generated through the event will be donated to an NGO helping cancer patients. Shilpa was to go a day later but had to change her flight tickets. She will be performing live on stage after seven years and did not want to ditch them," informs a source.
Before flying to Nairobi, Shilpa will attend the
mehendi ceremony
. "She will attend Bipasha's mehendi ceremony and leave for Nairobi directly from there. She was supposed to take the flight after attending the nupitals but had to make changes at the last minute," adds the source.
When contacted, Shilpa says, "I will be attending Bipasha's
mehendi
ceremony. But it feels terrible that I won't be able to make it for the reception. Nevertheless she (Bipasha) deserves all the happiness."
(This story has not been edited by NDTV staff and is auto-generated from a syndicated feed.)