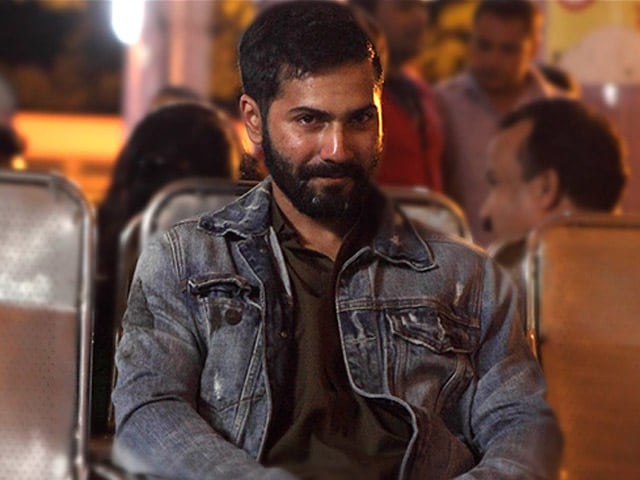 New Delhi:
Director Sriram Raghvan gets to have the last laugh. After the debacle of
Agent Vinod
, the director's latest offering is
Badlapur
, which has unanimously got a thumbs up from the film critics.
45 days into the new year, and after a series of dreadful films like
Tevar, Hawaizaada, Khamoshiyan
and others, Bollywood finally offers a film which may just be on its way to huge success. For now,
Badlapur
can safely celebrate an early win with critics heaping praise on it. (Also Read:
Movie Review: Badlapur
)
Badlapur
, starring Varun Dhawan, Nawazuddin Siddiqui, Yami Gautam and Huma Qureshi, is the story of a 40-year-old man (Varun) on a mission to avenge his wife's (Yami) murder.
NDTV's Saibal Chatterjee says that
Badlapur
is an unconventional film for the revenge genre. He wrote: "Average Bollywood revenge dramas thrive on predictability. They rarely, if ever, tamper with the bad guy-good guy construct.
Badlapur
is an exception."
Critic and trade analyst Taran Adarsh tweeted:
#Badlapur rests on bravura performances. Nawazuddin has a chameleon-like trait. Embraces his part with brilliancy. Backbone of this thriller

— taran adarsh (@taran_adarsh) February 18, 2015
The neo-noir crime thriller has also impressed Bollywood insiders.
Thrilled to bits to see the media reaction of #BADLAPUR...go watch our best psychological thriller yet....@Varun_dvn@humasqureshi

— Karan Johar (@karanjohar) February 18, 2015
Just saw @Badlapur..A psychological roller coaster to savour! Big shout out to #sriram raghavan @Varun_dvn#anilmehta@Nawazuddin_S. KILLER!

— homiadajania (@homiadajania) February 17, 2015
Btw saw #Badlapur last night, n have to say I've become a #sriramraghavan fan all over again. Do ur selves a favour, go watch it!!!

— SONAL CHAUHAN (@sonalchauhan7) February 20, 2015
Actors Varun Dhawan and Nawazuddin Siddiqui also scored mentions. Actress Sonakshi Sinha found the pair 'amazing' and Varun's aggressive performance made his mentor, filmmaker Karan Johar, 'proud'. (Also Read:
Varun Dhawan Names the 'Real Heroes' of Badlapur
)
#Badlapur releases today! Go watch it for some AMAZING performances! @Varun_dvn and Nawaz hit it outta the ball park with this 1! Too good.

— Sonakshi Sinha (@sonakshisinha) February 20, 2015
#Badlapur is absolutely stunning! @Varun_dvn made me so so proud! He is exceptional!!! And it's doesn't get better than nawaz!! Must watch!!

— Karan Johar (@karanjohar) February 18, 2015
It takes guts to go against one's grain this early in one's career. @Varun_dvn dexterously changes gears!Awards galore next year! #BADLAPUR

— TANUJ GARG (@tanuj_garg) February 18, 2015
Saibal Chatterjee said, "Varun Dhawan sheds his lover boy garb and sports a perpetual scowl to express inner turmoil. He pulls it off for the most part. The trouble is that he is up against an actor of the natural calibre of Nawazuddin Siddiqui, who stamps his class even on the most unremarkable moments."
The early success of
Badlapur
definitely hints at the return of the Sriram Ragahvan we saw in
Ek Haseena Thi
and
Johnny Gaddar
. The director's craftsmanship can be sampled in both films, which were sleeper hits in 2004 and 2007 respectively.
The only blot on his otherwise illustrious career is
Agent Vinod
, starring Saif Ali Khan, which confounded many, given the director's style of cinema.
Watch: