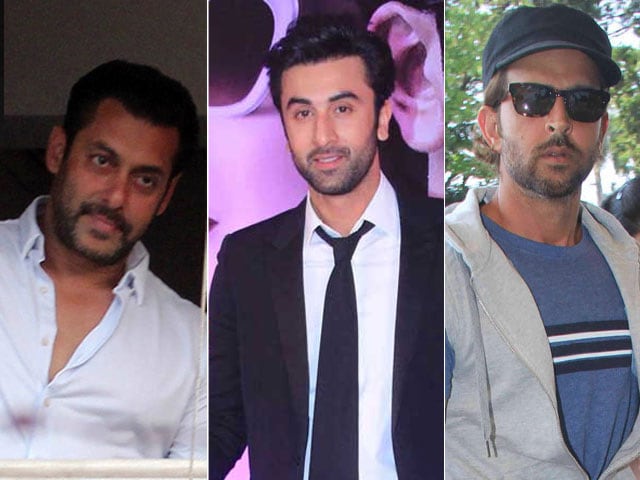 New Delhi:
Much has been said lately about actor Shashi Kapoor's matinee idol good looks - Amitabh Bachchan told NDTV that his co-star of 12 films was so 'beautiful' every woman who saw him on screen wanted to marry him. Ranbir Kapoor, the 77-year-old Dadasaheb Phalke awardee's grand-nephew, said, "I think in Hindi cinema you have to be good-looking. That helps a lot."
Who inherits the position vacated by Mr Kapoor? Ranbir's actor father Rishi Kapoor anointed two current actors - or rather, he anointed one actor and then remembered there was another contender.
His chosen two are Salman Khan and, of course, Hrithik Roshan:
Handsome. After Shashi Kapoor, think Salman Khan is the only one. What blessed looks!

— rishi kapoor (@chintskap) May 10, 2015
Sorry. Hritik, my kid, how could I forget. Sorry Duggu you are The Greek God!!! Love you bachcha

— rishi kapoor (@chintskap) May 10, 2015
Did we say two actors? Make that three. Rishi Kapoor, who admits to a bias in this case, also thinks his son Ranbir is every kind of awesome:
But mere liye mera beta mere aankh ka taara. Deadly combination of what is needed in films. Jai Mata Di!

— rishi kapoor (@chintskap) May 10, 2015
In this, he received endorsement from one fan:
@chintskap in today's generation of young actors, ranbir kapoor is the most handsome. Before that it was hrithik 4 sure.

— Madhuchhanda (@madhu27) May 10, 2015
And at least two others told him that he was handsome too ('if Rishi wasn't handsome, how could Ranbir be?').
Shashi Kapoor received the Dadasaheb Phalke Award in a ceremony at Mumbai's Prithvi Theatre - that he set up with late wife Jennifer - on Sunday. Most of the Kapoors were present, as were his co-stars of several films - Amitabh Bachchan, Rekha, Waheeda Rehman, Asha Parekh, Hema Malini, Shabana Azmi and many others.