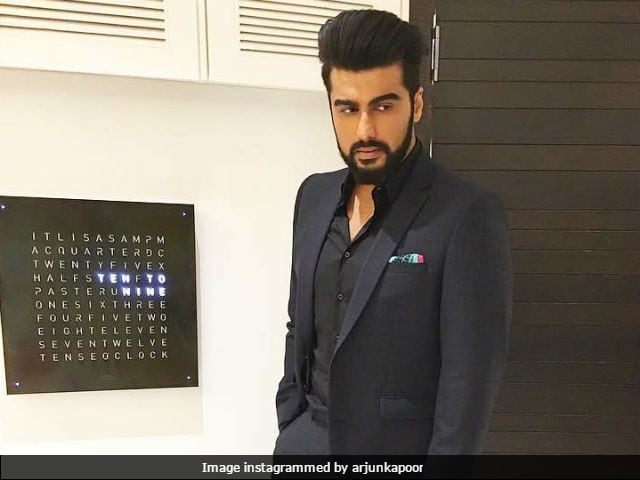 Highlights
Arjun Kapoor said everyone should watch movies with an 'open mind'
"I feel really happy when my film works at the box office," said Arjun
"I thrive on positivity in life rather than negativity," said Arjun
New Delhi:
Actor Arjun Kapoor's latest film Half Girlfriend has earned Rs. 45.63 crores at the box office so far
. The film, despite unfavourable reviews, has been appreciated by the audience. Reacting to the reviews by the film critics, the 31-year-old actor told news agency IANS that everyone should watch movies with an 'open mind.' "Each individual has a different point of view and I am no one who will change their opinion. Most of the time people (critics) want to see a certain type of film, but I feel, people should watch a film with an open mind just the way the audience watches it," IANS quoted Arjun as saying.
"The audience is more open to giving the film space and time to enjoy what it is meant for rather than having preconceived notions. I feel the audience is the most important part of filmmaking because at the end of the day, you are making a film for them and not for a limited bunch of people who call themselves critics," he added.
Half Girlfriend, directed by Mohit Suri, is based on Chetan Bhagat's novel of the same name
. In the film, Arjun Kapoor portrays the role of Madhav Jha, a man who hails from Bihar. The
Gunday
actor told IANS that he thrives on 'positivity.'
"I feel really happy when my film works at the box office because eventually, good box office numbers is the barometer of success for any film. If people are buying tickets at the box office, then why should I feel negativity around me? I thrive on positivity in life rather than negativity," IANS quoted Arjun Kapoor as saying.
Arjun Kapoor will next be seen in
Mubarakan
, directed by Anees Bazmee. The film, which also stars Anil Kapoor, Ileana D'Cruz and Athiya Shetty in lead roles, is slated to release on July 28.
(With IANS inputs)