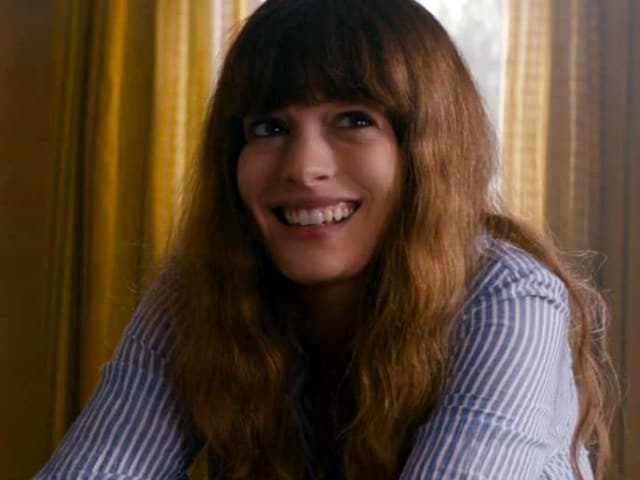 Highlights
'I was so happy all the time,' said Anne Hathaway
'I love the idea that was who Gloria was' she added
'She always brought the fun,' she said
New Delhi:
Actress Anna Hathaway, who shot for her upcoming film
Colossal
through her pregnancy
, revealed how being pregnant aided her to portray the character better, reported
Female First
. Anne said that the she was mostly in an uplifted mood, which suited the character of Gloria, the girl she plays on
Colossal
. "I think that my pregnancy may have added a layer to my performance in this one because I was so happy all the time and I just felt this great joy and I love the idea that was who Gloria was. She wasn't depressed. She wasn't put upon. She actually was a party girl and she always brought the fun and I think my baby did that too,"
Female First
quoted Anne Hathaway, 34, as saying.
Anne, who had to perform several stunt sequences for the film, also said that they shot very carefully keeping her pregnancy in mind, reported
E! Online
. "I'm usually a very gung-ho physical performer. I'm always so happy to just throw myself in there and if you get hit or bruised or anything, I never really care about that but with this one, it wasn't just me I was reaching out for so we broke the fight down very slowly. We did it piece by piece and I just tried my best not to fall,"
E! Online
quoted her as saying.
Anne Hathaway and husband Adam Shulman
became parents to baby Jonathan
in April last year.
Meanwhile,
Colossal
is a psychological thriller and also stars actors Dan Stevens and Jason Sudeikis in key roles. Directed by Nacho Vigalondo,
Colossal
is scheduled to hit screens in May this year.