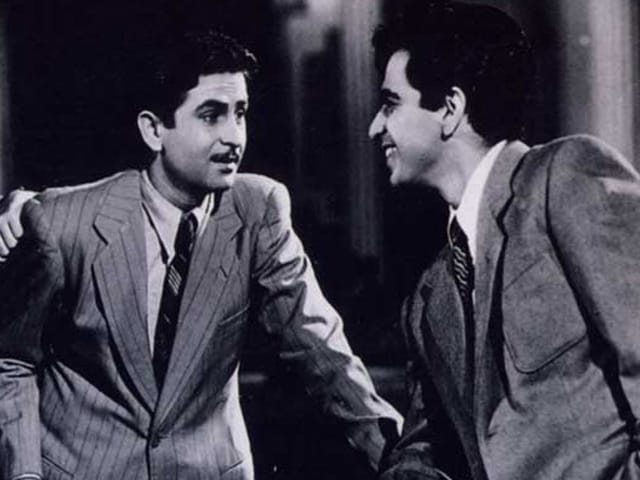 New Delhi:
Way before the trinity of Khans, there was a rule of three that held Bollywood and its fans in thrall for years. Raj Kapoor, Dilip Kumar and Dev Anand were the biggest stars of their time and, just like the Khans now, dominated the box office while remaining fast friends.
Actor Varun Dhawan posted this image on Twitter in which Dilip Kumar pulls his
Andaz
co-star Raj Kapoor's cheeks with Dev Anand in the backdrop. They were 'the biggest stars if Indian cinema':
My dad just sent me this. The biggest stars of indian cinema.they had a good time #dilipkumar#devsaab#rajkspoorpic.twitter.com/i97KCWvZP7

— Varun SURESH Dhawan (@Varun_dvn) June 23, 2015
This original trio of Bollywood kings reigned collectively or individually all through the late Forties to the early Seventies. Dilip
saab
starred in a film with each of his fellow stars - 1949's
Andaz
with Raj Kapoor and 1955's
Insaaniyat
with Dev Anand. Mr Kapoor and Mr Anand never co-starred together though they did make cameos as themselves in Rajesh Khanna's 1968 film
Shrimanji
.
Dilip Kumar, now 92, is the sole remaining member of this legendary fellowship.
This picture shared by Varun Dhawan proves just how legendary the fellowship was. And don't we just love this throwback.