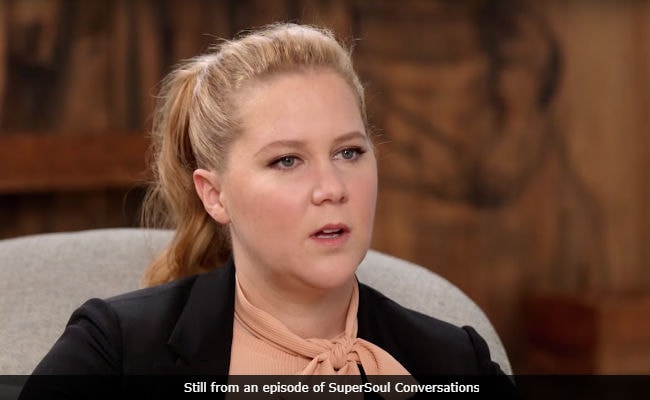 Highlights
"He was my boyfriend. I loved him. I had to comfort him," said Amy
Amy said that the rage of the incident stayed with her
Amy Schumer was in conversation with Oprah Winfrey
New Delhi:
A year after Amy Schumer revealed in her memoir that she allegedly lost her virginity when she was raped by her then ex-boyfriend, the
Trainwreck star
told Oprah Winfrey that though she "felt angry," she "comforted" her ex-boyfriend. The 36-year-old actress, in conversation with Oprah for an episode of
SuperSoul Conversations
, said: "You think when that happens you say, 'OK, well, this isn't someone I want to see rotting in a jail cell, but what he did to me was wrong. The first thing he said was, 'I thought you knew.' I didn't say anything yet... He was my boyfriend. I loved him. I had to comfort him." In her memoir, titled
The Girl With The Lower Back Tattoo
, Amy Schumer revealed that she was raped when she was all of 17 and when she was sleep.
Amy Schumer told Oprah that she felt like she "lost my virginity through rape." The
Snatched
actress added: "I didn't consent, we hadn't discussed it, we weren't there in our relationship, we weren't at that moment and we talked about things, we were open with each other."
"I also felt really angry and it's a rage that has stayed with me. I don't think you lose that. As women, we're really
trained not to get angry
because that makes people dismiss you right away... there's sort of no place for that anger... but I felt I wanted to comfort him because he felt so bad and he was so worried, I just tried to push my anger down," Amy told Oprah.
Watch
Amy Schumer is an actress and stand-up comedian. Her new film
I Feel Pretty
released on April 20 in USA.