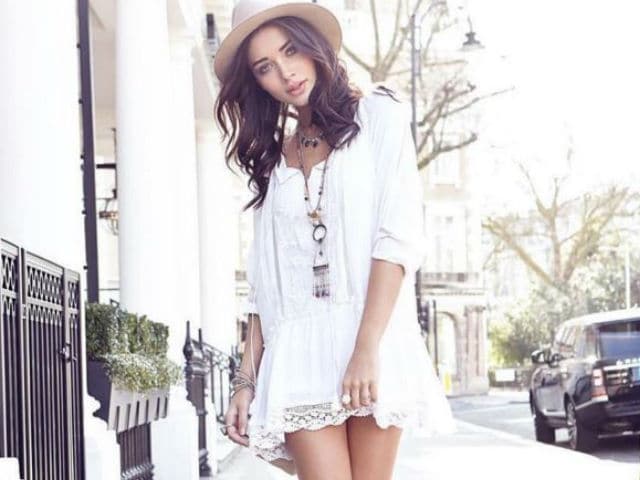 Mumbai:
While Cannes regulars like Sonam Kapoor and
Aishwarya Rai Bachchan
are set to walk the red carpet of the prestigious festival yet again, gearing up to join the coveted list of attendees this year is B-Town's relatively new face Amy Jackson.
Speaking with hitlist, the British model-actress says she is both nervous and excited about her debut at the French Riviera. "I will be attending a luncheon hosted by the British Film Institute where I will speak on my journey in Bollywood. Later, I will attend a dinner called The Annual Positive Planet Gala which is a separate event to raise funds for Syrian refugees," she says.
Quiz her about what she plans to wear to the events and she says, "I am going to be taking some risks on the red carpet and not playing it safe since this is an once-in-a-lifetime opportunity and I am so excited to be a part of it. My stylist and I will be trying out about 25-30 dresses soon, so it will be like a mini fashion show in my living room."
Does she plan to take
cues from her Bollywood seniors
who have walked the red carpet earlier? "Definitely. Aishwarya was my icon when I was growing up. I have followed her journey since she won a beauty pageant (in 1994) to this day. She is an inspiration and a poster girl for Bollywood abroad," adds Amy.
(This story has not been edited by NDTV staff and is auto-generated from a syndicated feed.)