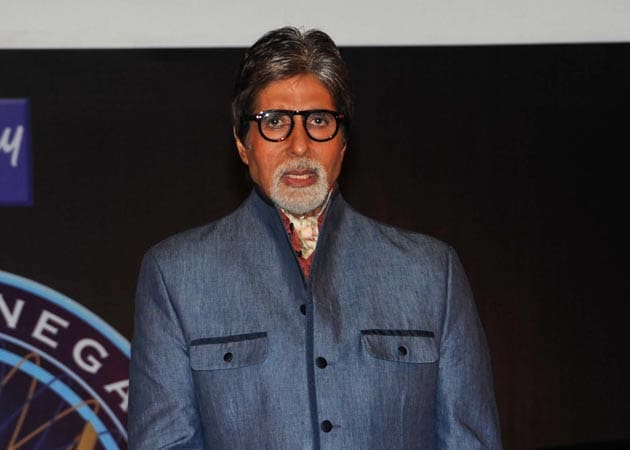 Highlights
Megastar Amitabh Bachchan, a sports enthusiast, whose son, actor Abhishek Bachchan has invested in a franchise each in a football and kabaddi league, finds the world of sports changing for the better in the country.
The 71-year-old wrote on Twitter:
T 1594 - Abhishek comes into ISL, the Indian Super League for Football, buys into Chennai FC .. the world of sport changeth in India !!
Amitabh Bachchan (@SrBachchan) August 28, 2014
Junior Bachchan owns the Jaipur Pink Panthers - the Jaipur franchise of the Pro Kabaddi League. He was also the team owner of the Chennai franchise of the Indian Super League (ISL) during the official launch of the glamorous football league earlier this week. Big B, along with Abhishek's wife Aishwarya Rai and daughter Aaradhya also visited Jaipur to support the Pro Kabaddi League team recently. On Friday, after the Pro Kabaddi League semi-final, Big B tweeted:
T 1595 - @JaipurPanthers in the Final .. we WON .. !! COME OONNNNNNNN !!!
Amitabh Bachchan (@SrBachchan) August 29, 2014
Big B has received a positive response to Abhishek's efforts to support these games in the country.
A Twitter user wrote to Big B:
@SrBachchan He is doing GR8 efforts for sports in INDIA. You should keep encouraging him, have look at this pic pic.twitter.com/UkNPNFhSjH
Harsh Kumar (@harshkumarsays) August 28, 2014
New Delhi:
Megastar Amitabh Bachchan, a sports enthusiast, whose son, actor Abhishek Bachchan has invested in a franchise each in a football and kabaddi league, finds the world of sports changing for the better in the country. (Also Read: Amitabh Bachchan Shakes His Bootiya With Deepika Padukone, Arjun Kapoor)

The 71-year-old wrote on Twitter:
T 1594 - Abhishek comes into ISL, the Indian Super League for Football, buys into Chennai FC .. the world of sport changeth in India !!

- Amitabh Bachchan (@SrBachchan) August 28, 2014
Junior Bachchan owns the Jaipur Pink Panthers - the Jaipur franchise of the Pro Kabaddi League. He was also the team owner of the Chennai franchise of the Indian Super League (ISL) during the official launch of the glamorous football league earlier this week. Big B, along with Abhishek's wife Aishwarya Rai and daughter Aaradhya also visited Jaipur to support the Pro Kabaddi League team recently. On Friday, after the Pro Kabaddi League semi-final, Big B tweeted:

T 1595 - @JaipurPanthers in the Final .. we WON .. !! COME OONNNNNNNN !!!

- Amitabh Bachchan (@SrBachchan) August 29, 2014
Big B has received a positive response to Abhishek's efforts to support these games in the country.


A Twitter user wrote to Big B:
@SrBachchan He is doing GR8 efforts for sports in INDIA. You should keep encouraging him, have look at this pic pic.twitter.com/UkNPNFhSjH

- Harsh Kumar (@harshkumarsays) August 28, 2014