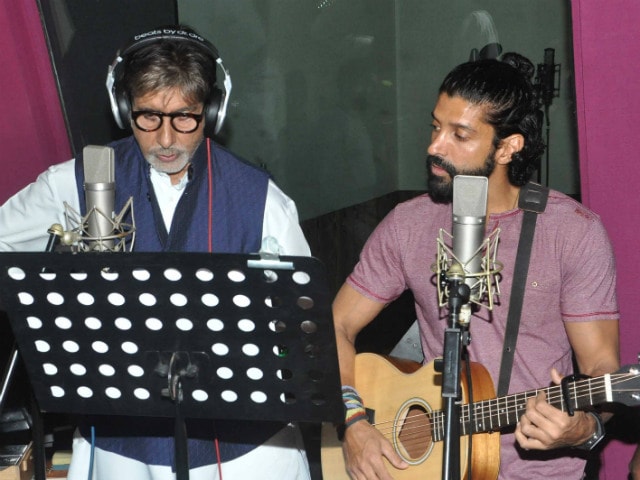 Mumbai:
Actor Amitabh Bachchan, who has portrayed complex roles effortlessly in his over four-decade-long career, said that he has always found it difficult to work with actor-director Farhan Akhtar.
Farhan, who directed Big B in
Lakshya
, co-stars with him in upcoming film
Wazir
. (Also Read:
Farhan Akhtar on His 'Favourite Scene' From Wazir
)
When asked about the experience of working with Farhan, 41, Big B said: "It was tough for me to work under Farhan and it was tough for me to work with him as an actor. Farhan has grown up in front of me. It was just wonderful to be in his company."
The 73-year-old actor said that Farhan also expressed his views as a director for
Wazir
, which is directed by Bejoy Nambiar.
"He was a director there (
Lakshya
) and an actor here (
Wazir
). But during the making of this film, there are points that he may have viewed as a director and brought it up. That's very interesting," Big B said.