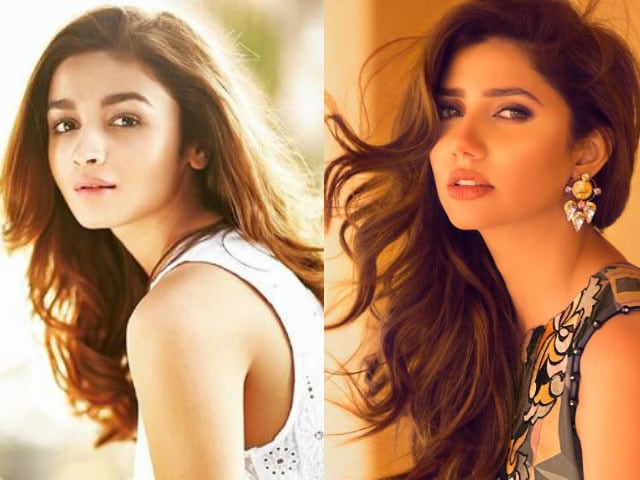 Highlights
Pakistani actress Mahira Khan tweeted saying: "Shocking"
"It's very unfortunate and heartbreaking," said Alia Bhatt
Amjad Sabri died in Karachi on Wednesday after being shot
Karachi/Mumbai:
Bollywood celebrities like Alia Bhatt, Richa Chadha, Ayushmann Khurrana and Amit Trivedi mourned the death of renowned Qawwali singer Amjad Sabri. Pakistani celebrities such as actress Mahira Khan and singer-actor Ali Zafar also remembered Mr Sabri on Twitter. Mr Sabri, who was part of the Sabri Brothers group, was shot in Karachi on Wednesday afternoon. He later died at a local hospital.
Actress Alia Bhatt told PTI: "It's very unfortunate, heartbreaking and sad that something like this has happened to an artiste."
Mahira expressed her disbelief and tweeted saying: "Shocking!"
Richa wrote on Twitter:
RIP Amjad Sabri. You can kill an artist, but art is eternal. Big loss for music globally #stopviolence

— RichaChadha (@RichaChadha_) June 22, 2016
Rahat Fateh Ali Khan and Armaan Malik said:
Sad loss of #amjadsabri totally speechless. May his soul Rest In peace

— Rahat Fateh Ali Khan (@RFAKWorld) June 22, 2016
Sad 2 hear abt #AmjadSabri sahab's death. Don't know why innocent musicians are being killed, even tho they spread da msg of love & aman!!

— ARMAAN MALIK (@ArmaanMalik22) June 22, 2016
Pakistani singer Quratulain Balouch tweeted:
May you rest in peace Now #AmjadSabri

— Quratulain Balouch (@Quratulainb) June 22, 2016
This is what Ayushmann tweeted:
Tragic. Sabri Bros took the qawwali to the west in the 70s. #RIPhttps://t.co/Ain0hDfufu

— Ayushmann Khurrana (@ayushmannk) June 22, 2016
Pakistani actress Mawra Hocane tweeted:
My GOD!!! horrified by such brutality. Saddening & utterly Disturbing. #AmjadSabri

— MAWRA HOCANE (@MawraHocane) June 22, 2016
Singer-composer Amit Trivedi tweeted:
Amjhad sabri from sabri brothers qawwal group shot dead in Pakistan. One more brilliant artist has left us. RIP

— Amit Trivedi (@ItsAmitTrivedi) June 22, 2016
Pakistani singer-songwriter Jimmy Khan was "shocked:"
Shocked to hear about Amjad Sabri. What are we Pakistan? #RIPamjadsabri

— Jimmy Khan (@itsjimmykhan) June 22, 2016
Mr Zafar said he was speechless:
No words. This is extremely sad, disturbing and unacceptable specially since he had submitted an application for his protection! #AmjadSabri

— Ali Zafar (@AliZafarsays) June 22, 2016
Jaaved Jaaferi tweeted:
RIP #AmjadSabri..inna lillaahe wa inna elaihe raaje'oon.. Deepest condolences to the family and friends

— Jaaved Jaaferi (@jaavedjaaferi) June 22, 2016
Amjad Sabri and an associate were travelling in a car in Karachi when unidentified gunmen fired at their vehicle, critically injuring them.
The two were rushed to Abbasi Shaheed hospital, where Mr Sabri succumbed to his injuries.He was one of Pakistan's finest qawwals, known for his soul-stirring renditions of mystic poetry.