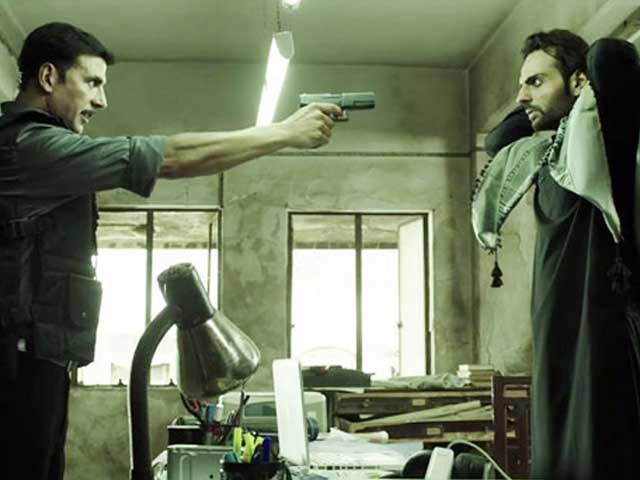 Akshay Kumar's Baby, about an Indian spy mission to catch a dreaded terrorist, will not be shown in Pakistan as the Censor Board of the country refused to allow it screening.

"Censor boards in Islamabad and Karachi have decided to ban the film because it portrays a negative image of Muslims and the negative characters in the film also have Muslim names," the Dawn newspaper said.

All CDs and DVDs of the film have also been banned in Islamabad. A representative of the film's distributor, Everready Pictures informed the paper that the film has been banned in Pakistan.

Although, the film was set to release on January 23 across Pakistan, cinemas in Karachi had removed it from their websites leading to speculations about its imminent screening.


The film stars famed Pakistani TV drama actor Mikaal Zulfiqar as well as Rasheed Naz, who played the villainous cleric in Shoaib Mansoor's
Khuda Ke Liye
.
Earlier, director Neeraj Pandey was quoted as saying that the film was not "anti-Pakistan."
The board routinely bans films deemed to have 'anti- Pakistan' themes. In the past, the local censor board banned
Ek Tha Tiger
that featured an Inter-Services Intelligence (ISI) agent.