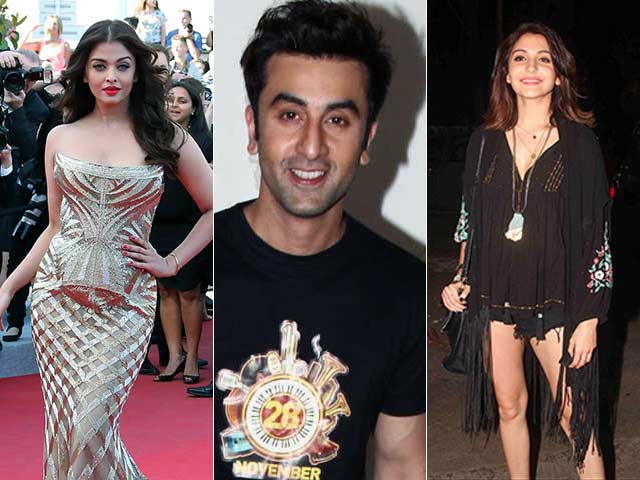 New Delhi:
Love is the "theme and conflict" of Karan Johar's next film Ae Dil Hai Mushkil starring actors Aishwarya Rai Bachchan, Ranbir Kapoor and Anushka Sharma. In an interview to The Times of India, an excited KJo spoke about his latest venture, revealing that it fulfilled his big dream to work with Aishwarya.

"Love is the theme and conflict of my next directorial endeavor. When I worked with Ranbir and Anushka in Bombay Velvet, I knew their pairing and undeniable chemistry warranted another film and I am extremely excited to direct them. Ae Dil Hai Mushkil also fulfills my big dream to work with Aishwarya Rai Bachchan. It is possibly her most unusual and contemporary character and I can't wait to work with her. It is too early to talk about the film, but for now, all I want to say is that it is not a conventional love story or love triangle. It's a film that dwells deeply on relationships, heartbreaks and how love completes you, defines you and yet leaves you wanting for more. I have never had, in my entire career, a film that has come to me so fast, so organically and so from within," he disclosed.


KJo also spoke about his happiness at being finally able to work with Ash, whom he had wanted to cast in
Kuch Kuch Hota Hai, Kabhi Khushi Kabhie Gham
and
Kabhi Alvida Naa Kehna
. He said, "I have always wanted to work with Aishwarya. She and I have missed working with each other on several opportunities. I had first offered her Kuch Kuch Hota Hai and at that time, she was doing Jeans. There was a juncture when I thought Kajol would not do Kabhi Khushi Kabhie Gham as she had just got married. But I remember Kajol and I had this emotional moment. She did the film and I landed up not calling Aishwarya. Then at one juncture, I wanted to cast her in Kabhi Alvida Naa Kehna and things didn't work. It's been a hit-and-miss scenario with her literally. This time we hit it, literally. And it's a very special role."
Ae Dil Hai Mushkil
will be shot in New York, London, Paris and Delhi and will tentatively hit theatres on June 3, 2016.