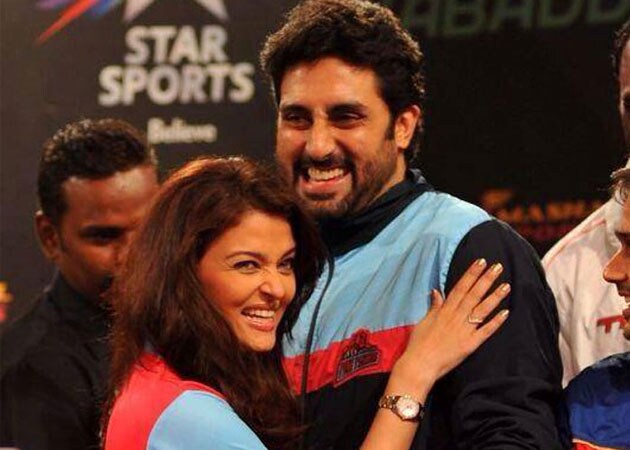 New Delhi:
Actress Aishwarya Rai Bachchan is proving no end of a lucky charm for husband Abhishek's two sports teams.

Ash, who just celebrated her 41st birthday, makes regular appearances in the VIP stands to cheer Chennaiyin FC and Jaipur Pink Panthers, the Football and Kabaddi teams co-owned by Abhishek.

Abhishek, always mindful of his lovely wife, captioned this picture from Chennaiyin FC's October 28th match on Instagram: #chennaiyinFC #CHE #wifey #luckycharm

Mrs Bachchan Jr also joined her husband in a victory lap around the stadium after their team beat Mumbai City FC 5-1 in the ongoing Indian Super League tournament. She wore the team jersey but left off the checked lungi Abhishek had added to his own outfit.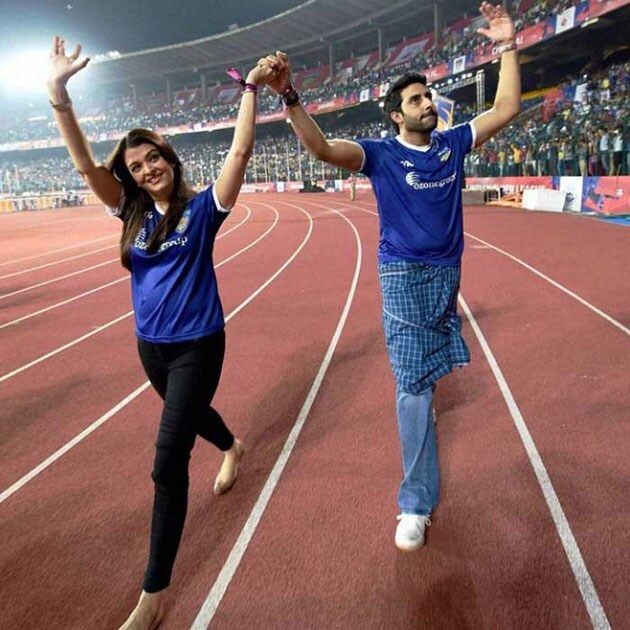 Neither did she do this: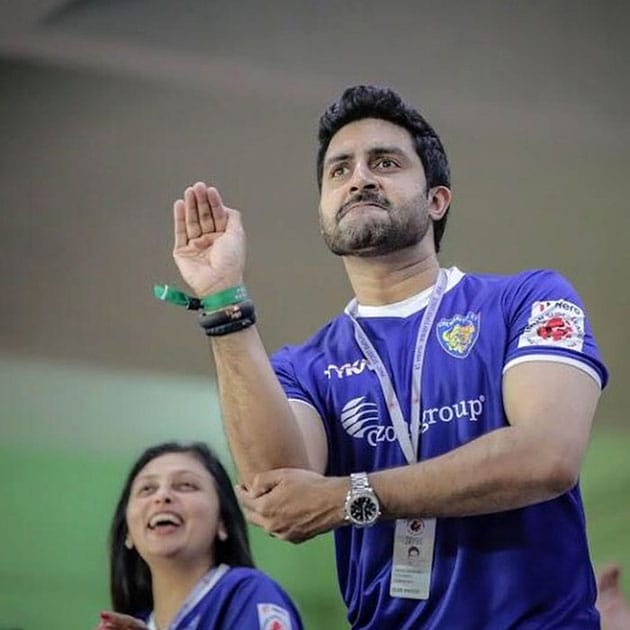 Or this: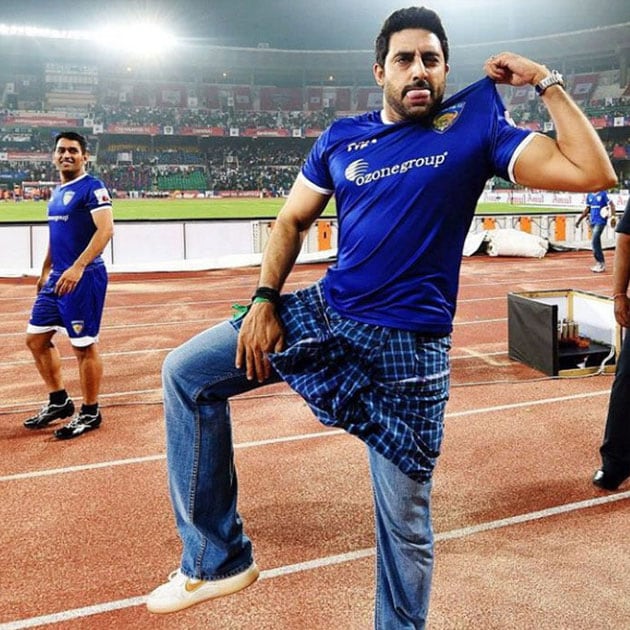 In August, Aishwarya watched Abhishek's Kabaddi team, Jaipur Pink Panthers, beat U Mumba 35-24 to clinch the Pro Kabaddi League title.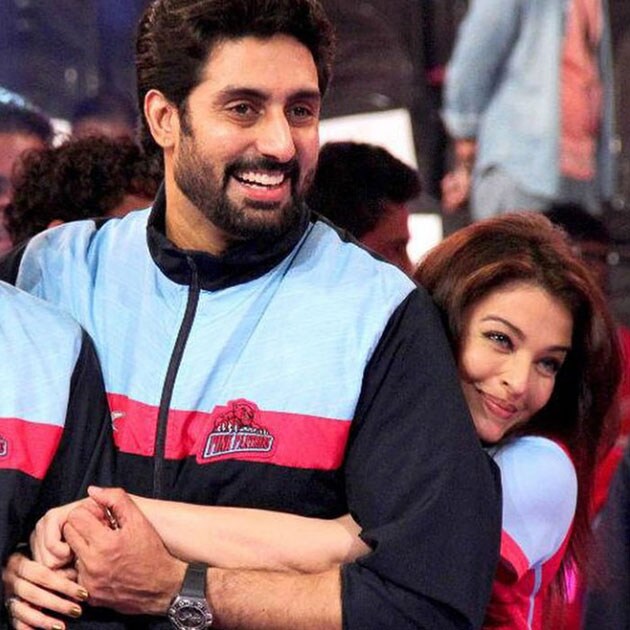 She also posed with the team and a thrilled Abhishek after the win.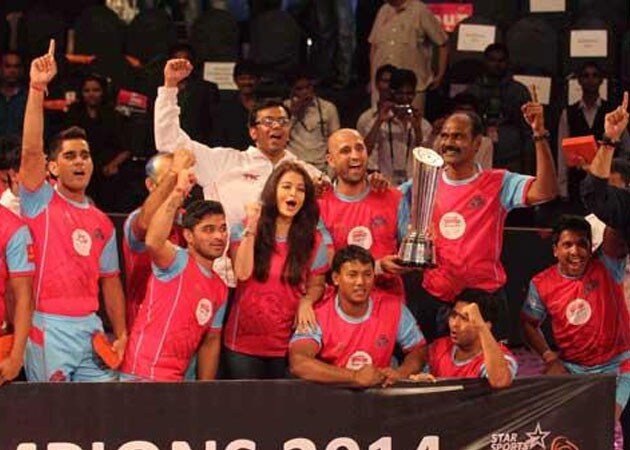 Aishwarya, who has been on maternity leave from Bollywood for about two years, will start shooting her comeback film Jazbaa in January.