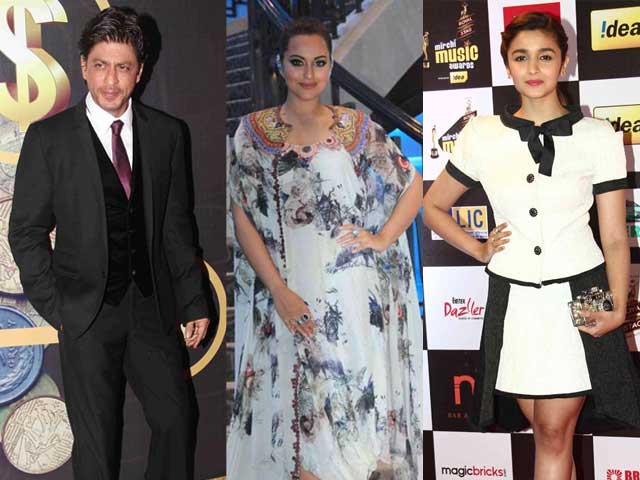 After their controversial AIB Roast video in January, standup comedy group AIB has come up with a new video asking people to "save the internet". And Bollywood celebrities, including Shah Rukh Khan, have lent support to the initiative.
On Facebook, AIB posted:
The video shows AIB lending support to net neutrality.
Net neutrality is an "idea that internet service providers give their customers equal access to all lawful websites and services on the internet, without giving priority to any website over another", reads netneutrality.in.
Due to intense lobbying by telecom operators like Airtel and Vodafone, Telecom Regulatory Authority of India (TRAI) is planning to allow them to block apps and websites to extort more money from consumers and businesses - an extreme violation of net neutrality.
TRAI has released a consultation paper with 20 questions spread across 118 pages and wants people to send them an e-mail by April 24.
In the video, AIB stated that "all content is equal, and all sites must be equally accessible".
The video, which was posted on April 12, has received more than four lakh views till now.
And Bollywood celebrities are spreading the message on Twitter. Here's what they tweeted:
Shah Rukh Khan:
https://t.co/C8TJOL2aWx #SaveTheInternet"

— Shah Rukh Khan (@iamsrk) April 11, 2015
Farhan Akhtar:
Please give 30 seconds of your time to do this. http://t.co/3yon58LEoa #SaveTheInternet#NetNeutralityIndia

— Farhan Akhtar (@FarOutAkhtar) April 12, 2015
Sonakshi Sinha:
#SaveTheInternet#SaveTheInternet#SaveTheInternet#SaveTheInternet#SaveTheInternet#SaveTheInternethttp://t.co/ieABqkYDsJ

— Sonakshi Sinha (@sonakshisinha) April 12, 2015
Sidharth Malhotra:
#SaveTheInternet push for net neutrality,Internet is a utility not a luxury http://t.co/ySTq6aJvrn

— Sidharth Malhotra (@S1dharthM) April 12, 2015
Varun Dhawan:
#SaveTheInternet come on india

— Varun Dhawan (@Varun_dvn) April 12, 2015
Ayushmann Khurrana:
#SaveTheInternet. Let's do this! https://t.co/tWgToRglyL Well done @AllIndiaBakchod

— Ayushmann Khurrana (@ayushmannk) April 12, 2015
Arjun Kapoor:
Come on India, you need to #SaveTheInternet, and here's why https://t.co/JsDAObgPBt make ur click count #NetNeutralityIndia

— Arjun Kapoor (@arjunk26) April 12, 2015
Bipasha Basu:
#SaveTheInternet Nowwwwww!

— Bipasha Basu (@bipsluvurself) April 12, 2015
Riteish Deshmukh:
Everyone needs to see this video https://t.co/xLwDpEKBTI

— Riteish Deshmukh (@Riteishd) April 12, 2015
Parineeti Chopra:
Save the internet!!! Net neutrality is crucial !! Proud of you boyses!! @mojorojo@thetanmay@AllIndiaBakchod

— Parineeti Chopra (@ParineetiChopra) April 12, 2015
Alia Bhatt:
April 12, 2015
Richa Chadha:
We live in a unique country, where the government wants to make it easier for us to be looted EVERYDAY. #NetNeutrality#SavetheInternet

— RichaChadha (@RichaChadha_) April 12, 2015
Aditi Rao Hydari:
This is essential!Thank you @AllIndiaBakchod fr explaining it so damn well! https://t.co/sd6RMGOZtL we need #NetNeutrality#SaveTheInternet

— Aditi Rao Hydari (@aditiraohydari) April 12, 2015
Anubhav Sinha:
Bad news about #SaveTheInternet is that a lot of you still think its not about you. IT IS!!! LISTEN UP!!! https://t.co/7JWLVLvHc7 ...

— Anubhav Sinha (@anubhavsinha) April 12, 2015
Gul Panag :
Send TRAI your views, protect #NetNeutralityIndia and #SaveTheInternet - http://t.co/m3EYvfuvjz (I just did)

— Gul Panag (@GulPanag) April 11, 2015
Vishal Dadlani:
Is the Hindi media telling the people that their use of Whatsapp, Facebook and YouTube is being threatened? #NetNeutrality#SaveTheInternet

— VISHAL DADLANI (@VishalDadlani) April 11, 2015